The Acknowledge list function enables you to keep track of and document which of your employees have read which relevant documentation.
An acknowledge list is used to select a group of people who must digitally acknowledge that they have read or studied specific sets of documentation. This can for example be a diagram, a document, or a set of regulations. An acknowledge list can be a one to one or a many to many relationships between objects and people. This means that you can have several people, InterestGroups, OrganizationalUnits or several objects listed in the same acknowledge list.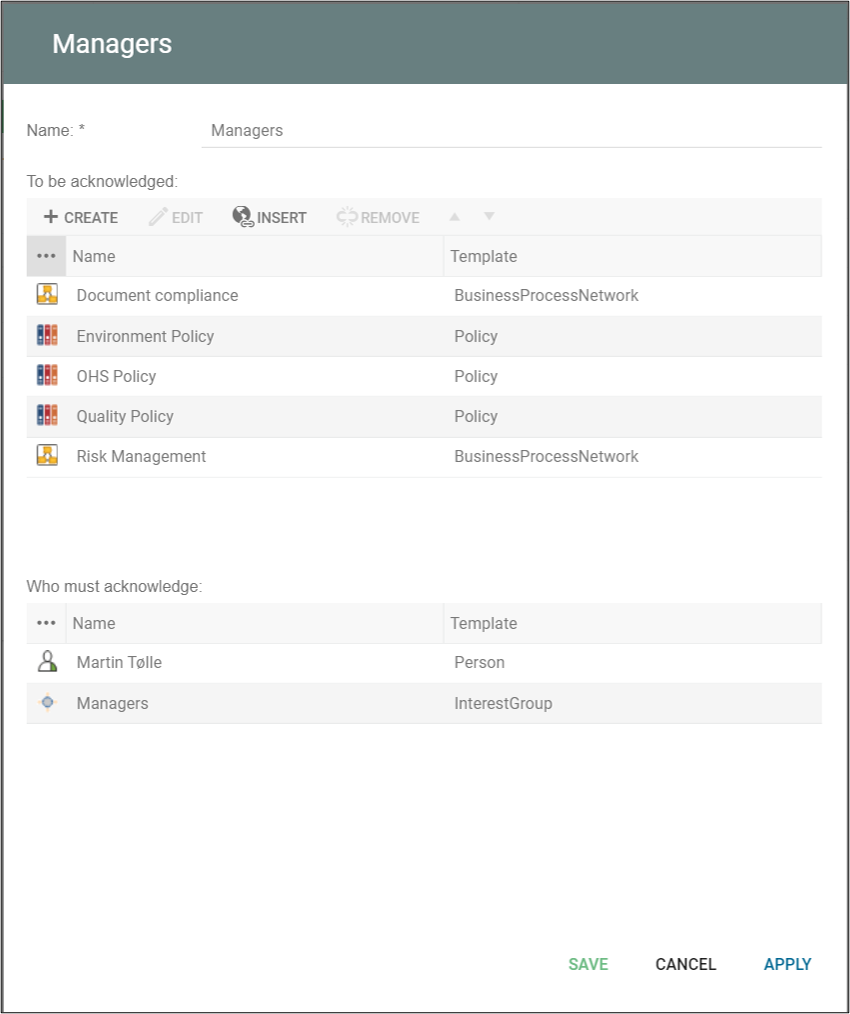 Once a user is assigned to acknowledge an object, the user will get a govenance task, and an "Acknowledge" action-button is shown in relation to e.g. the Diagram:

The Acknowledge history can be seen on the "Acknowledge History" tab:

A user can access their ackowledge task(s) via their "My task" action button in the top right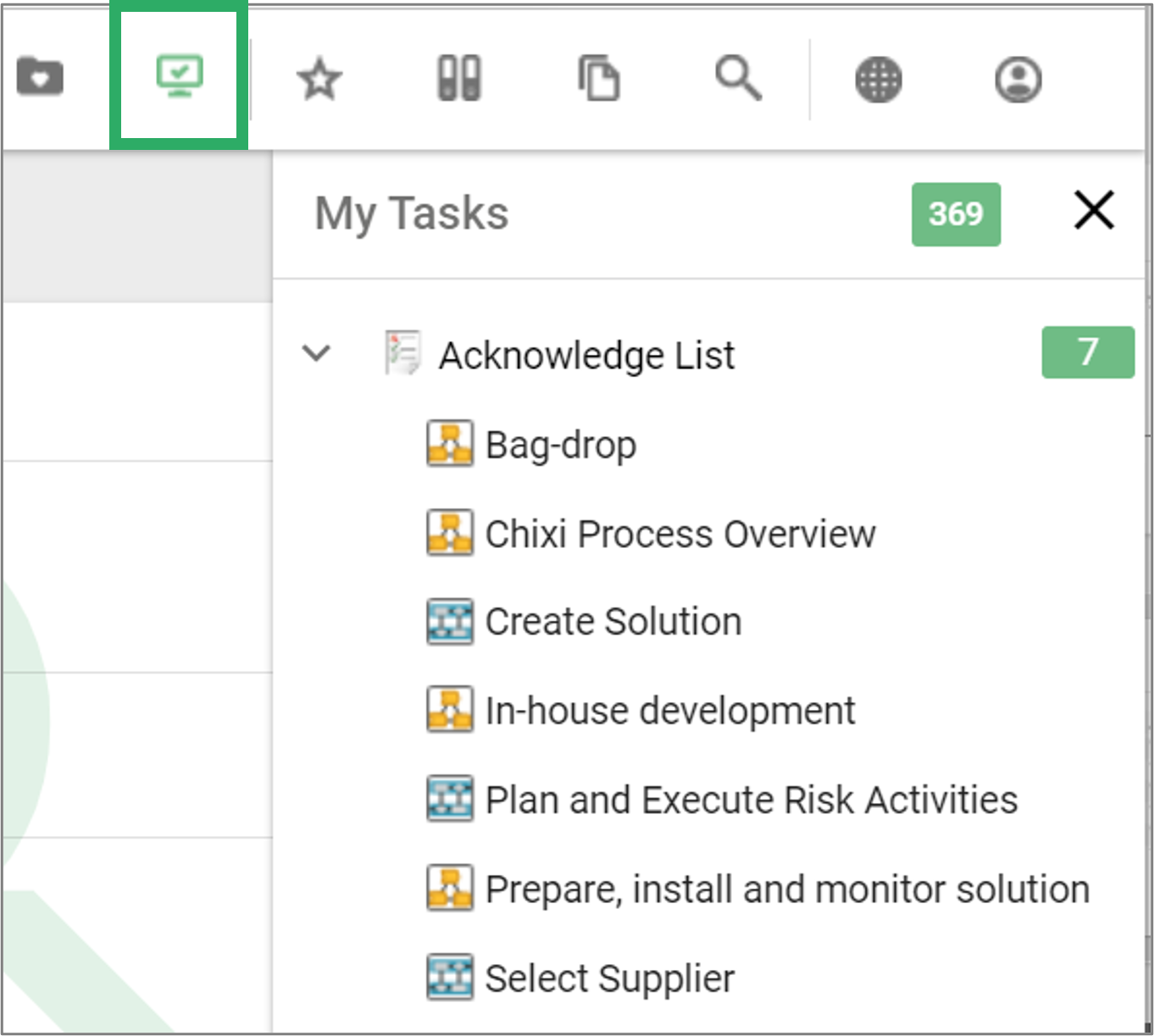 And from their "To Do list" from the desktop.