Purpose: The purpose of the Brand Overview template is to document Big Picture Identity – what people think and feel about your enterprise, in accordance with the Enterprise Design framework.
Core concerns: The Brand Overview template allows you to model Brand identity, Brand Behavior  and Brand Perception. These elements can then be connected by Association, Aggregation, Flow or generic connections.
The Brand Overview template is about the enterprise as a mesh of personalities, impressions, and images in people's minds, as expressed in symbols, language, and emerging culture. It is subject to Branding work and related initiatives.
Below, you can see an example of a Brand Overview for Vinto, a winery with branches in both France, Spain, Italy, Portugal and Chile: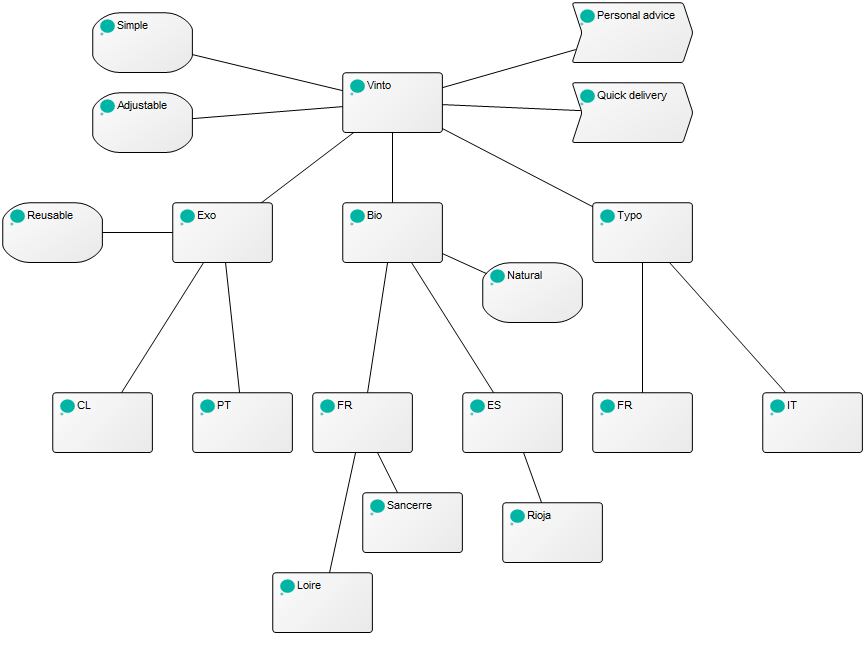 Relation to other templates: The Brand Overview template is part of the Enterprise Design framework and is as such related to the templates: Actor Map, Architecture Overview, Business Context, Business Ecosystem, Communication and Customer Journey Map.
Properties and metadata: The Brand Overview template ­­can for example retain the following information:
A description of the diagram
Audits (auto generated information regarding its current state and access rights)
Associated documents, diagrams and other objects
Inherent Risk detailing risk considerations
Governance information detailing information about the published diagram and who has been involved in the approval of the diagram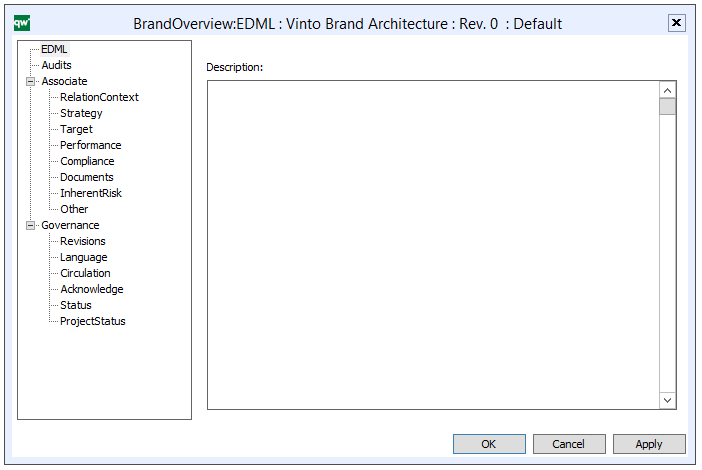 The above picture shows the properties dialogue window for the Brand Overview template where you can view and edit the diagram's properties in QualiWare Lifecycle Manager.
For more information: To learn more about the Enterprise Design framework, please visit Enterprisedesignframework.com or view our webinars on Strategic Enterprise Design.