Purpose: The purpose the Capability Board is to Clarify what needs to be done and the assets your people need to do that, while focusing your resources on the right outputs to contribute towards achieving the intended outcomes.
Core concerns: Enterprises strive to achieve their purpose by creating products that feature in people's experiences. To do so, they must design and realise their capabilities by orchestrating meaningful combinations of people and assets. Each capability produces well-defined outputs for internal or external business use and contributes directly or indirectly to product creation.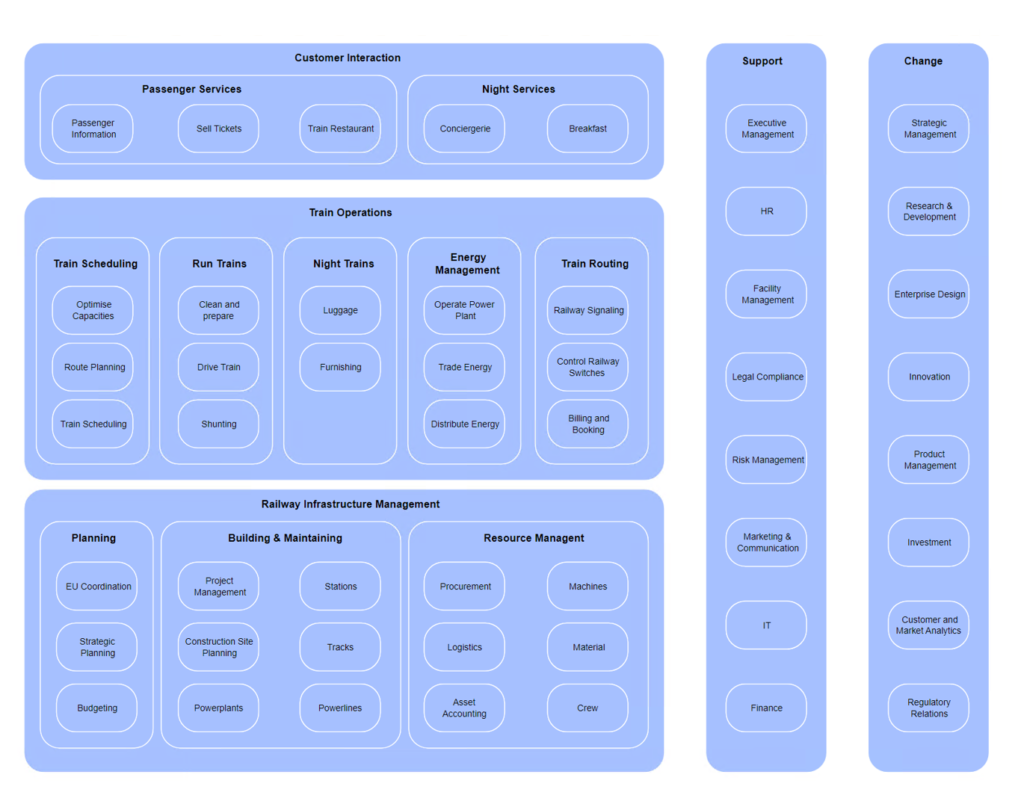 The Capability Board is a part of the EDGY language created by the Intersection Group.