Purpose: The purpose of the Document Header template is to enable the design of headers and footers for Documents and Reports.
Core Concerns: The Document Header template enables you to design your own headers and footers for reports and documents using General Concepts and User Labels.
The Document Header is when completed connected to the relevant Document Fragment. Below, you can see an example of a Header for a report:

Relation to other templates: Other templates related to the configuration of Reports and documents are: Browser Diagram, Document Structure, and Document Desktop.
Properties and metadata: The Document Header template can for example retain the following information:
A description of the Document Header
Audits (auto generated information regarding its current state and access rights)
Associated documents, diagrams and other objects
Inherent Risk detailing risk considerations
Governance information detailing information about the published diagram and who has been involved in the approval of the diagram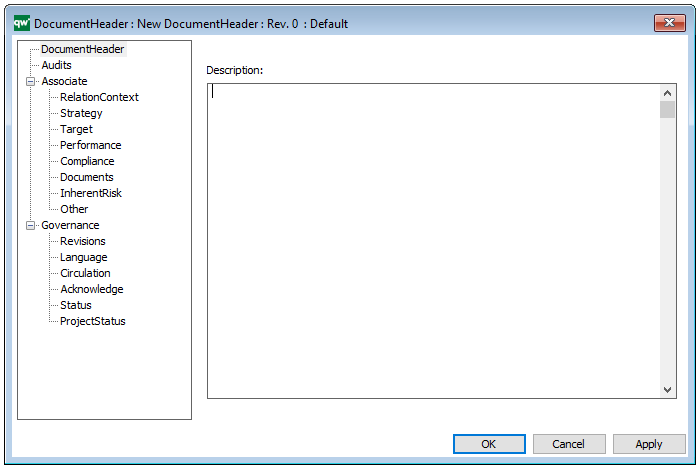 The above picture shows the properties dialogue window for the Document Header where you can view and edit the diagram's properties in QualiWare Lifecycle Manager.