Purpose: The purpose of the Query Design template is to enable easy design of Generic Queries.
Core concerns: The Query Design template enables you to model Object Queries and Relation Queries into Generic Queries. When creating a Query Design, a Generic Query will be generated automatically and appear graphically on the diagram as a white triangle in a green circle – see the model below: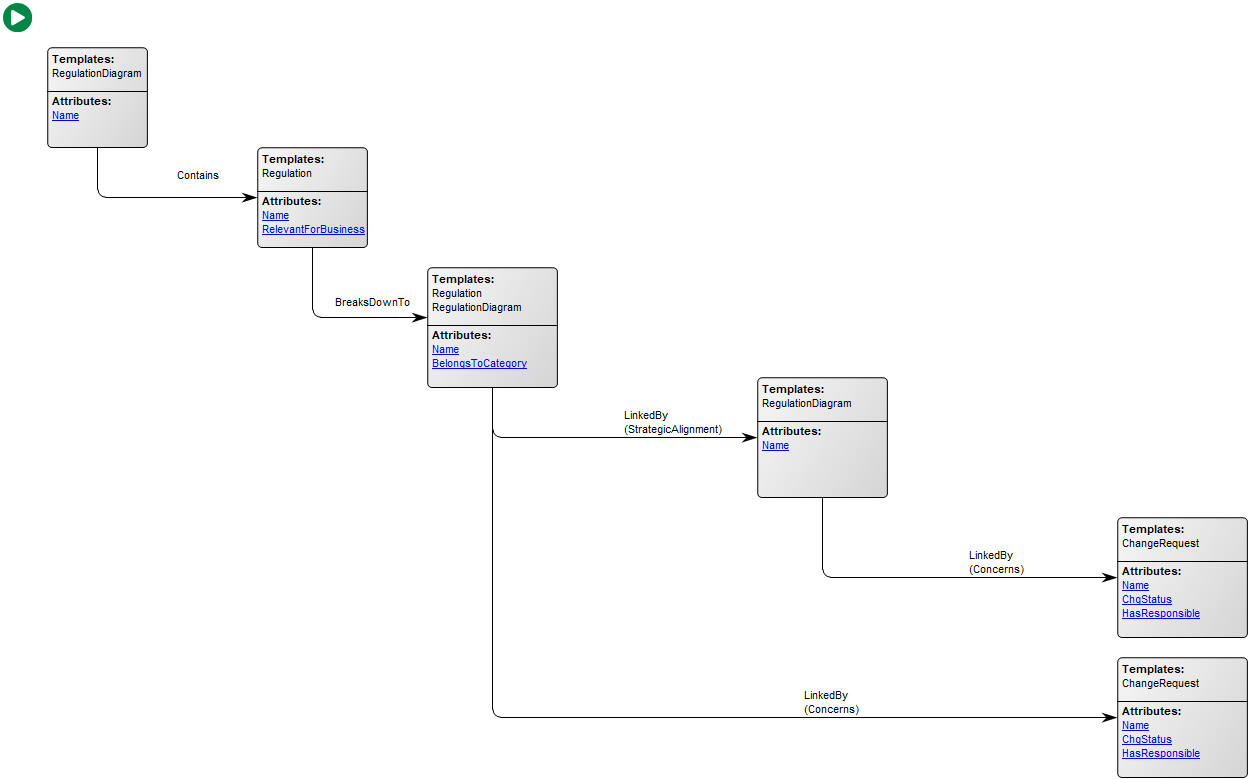 Relation to other templates: The Query Design template is used to generate Generic Query templates which can be used in creating Report Definitions, Spreadsheets and HTMLQueryResultViews.
Properties and Metadata: The Query Design Template can for example rentain the following information:
A description
Audits (auto generated information regarding its current state and access rights)
Query filter (with wizard for filter options)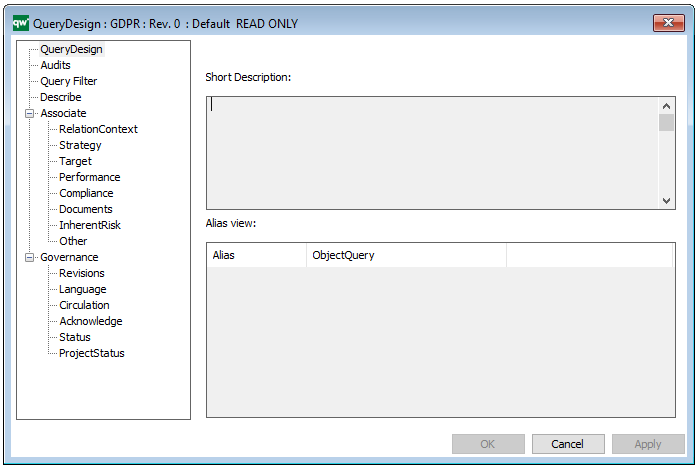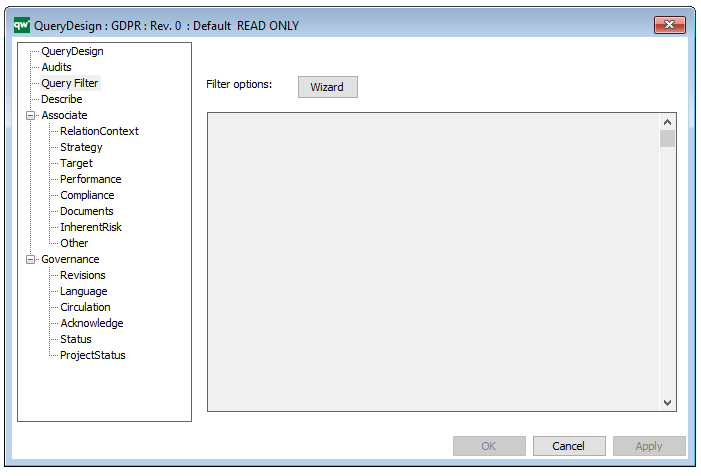 The above pictures show the properties dialogue window for the Query Design Template where you can view and edit the diagram's properties in QualiWare Lifecycle Manager
You can see an example of a Query Design in the QualiTube sections, where there is a video on Composity Query Design.