The ExternalDocument template is used to manage links to documents and web-sites stored "external" to the QualiWare repository, or to upload documents to QualiWare.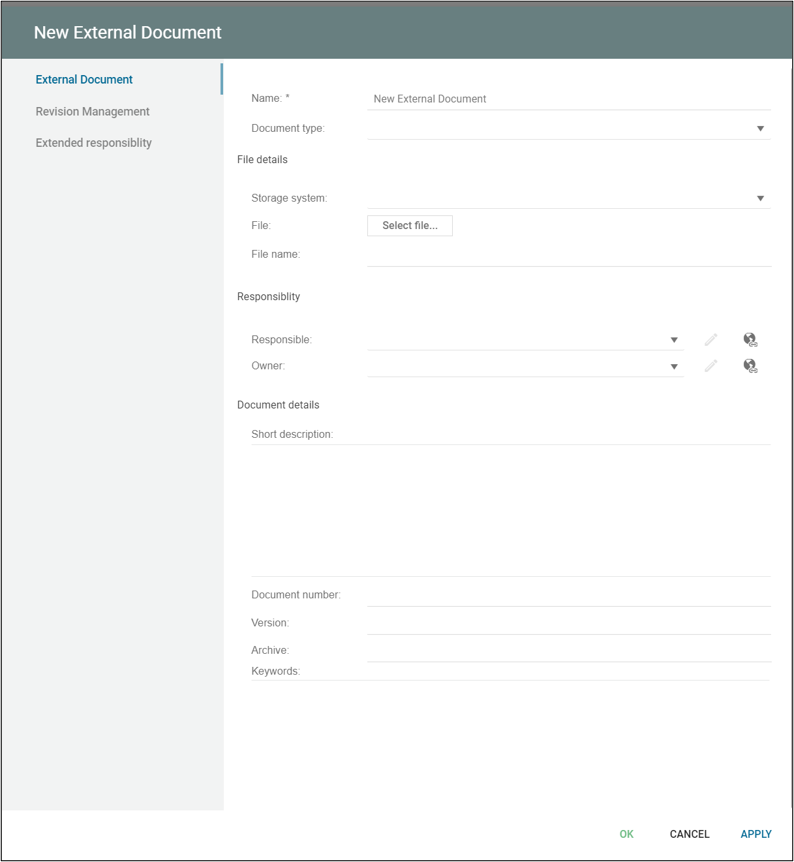 You can link to a Word-document, Excel spreadsheet, pdf-file, URL etc.
The type of link is selected in the "Storage system"-dropdown:

1. File System
Is used to link to local files on a shared drive

3. HTTP based document server
Is uded to link to URLs

5. QIS based QDM
When QIS based QDM is selected, you can upload a document to the QualiWare repository and it will be managed by the QualiWare Document Management.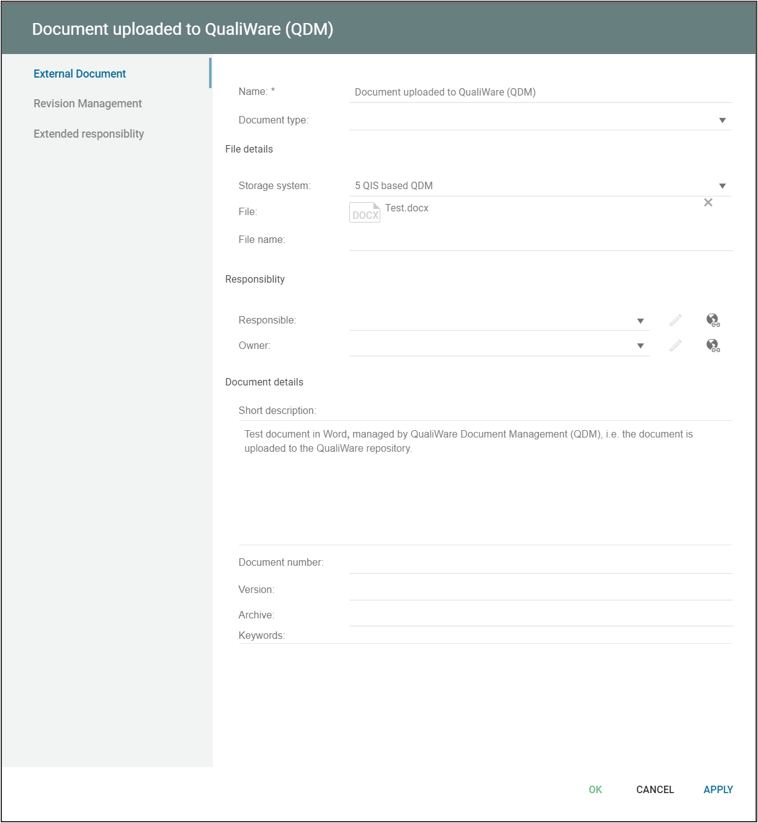 External documents can be associated to all types of content in the repository, and links can be shown on Diagrams, and/or in the associated info boxes on the web: