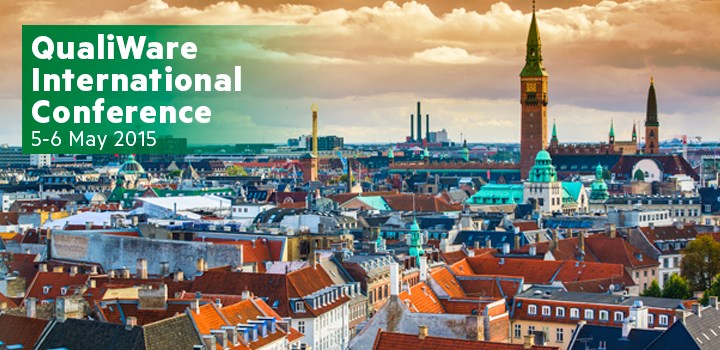 On 5-6 May, at Axelborg in Copenhagen, we hold the QualiWare user community's annual gathering. The two days are packed with keynotes, thematic sessions, and customer cases. And a game.
We have four keynotes:
We also have a wide range of sessions and workshops, and several customer cases including Maersk Oil, SOS, OMV, SDC, ATP, and Apply Sørco. See the full program here.
Seats are still available, and you can register here.

QualiWare Center of Excellence has Booth 1 at the annual Danish Government Digitalization Conference (#offdig) in Aarhus on 24-25 March.
Rune Brodersen and John Gøtze will be available at the booth both days, so feel free to drop by for a chat. Or for a demo of some of our new offerings:
Archimate
OIOEA
Capability models
Business Model Canvas
Enterprise Investment, investing in change and business transformation
The Decision Model and DMN
We also have chocolate 🙂