The assignment relationship expresses the allocation of responsibility, performance of behavior, or execution.
The assignment relationship links active structure elements with units of behavior that are performed by them, business actors with business roles that are fulfilled by them, and nodes with technology objects. It can, for example, relate an internal active structure element with an internal behavior element, an interface with a service, or a node with a technology object.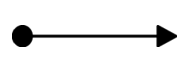 The usual interpretation of an assignment relationship is that the whole or part of the source element is assigned the whole of the target element. This means that if, for example, two active structure elements are assigned to the same behavior element, either of them can perform the complete behavior. If both active structure elements are needed to perform the behavior, the grouping element or a junction can be used, and if the combination of these elements has a more substantive and independent character, a collaboration would be the right way to express this.
Properties
The Assignment tab
| | | |
| --- | --- | --- |
| Property | Metamodel name | Description |
| Display name | DisplayName | Initial value is off. |
| Short description | ShortDescription | |
| Implements | Implements | Links to: All templates. |
| BreaksDownTo | BreaksDownTo | Links to: All templates. |