The Generic Table Interface enables import or export data to and from QualiWare.
It is possible to import data from multiple sources as instances of templates within QualiWare.
The GenericTableInterface template can import and export to Delimited text files such as a comma-separated values (CVS).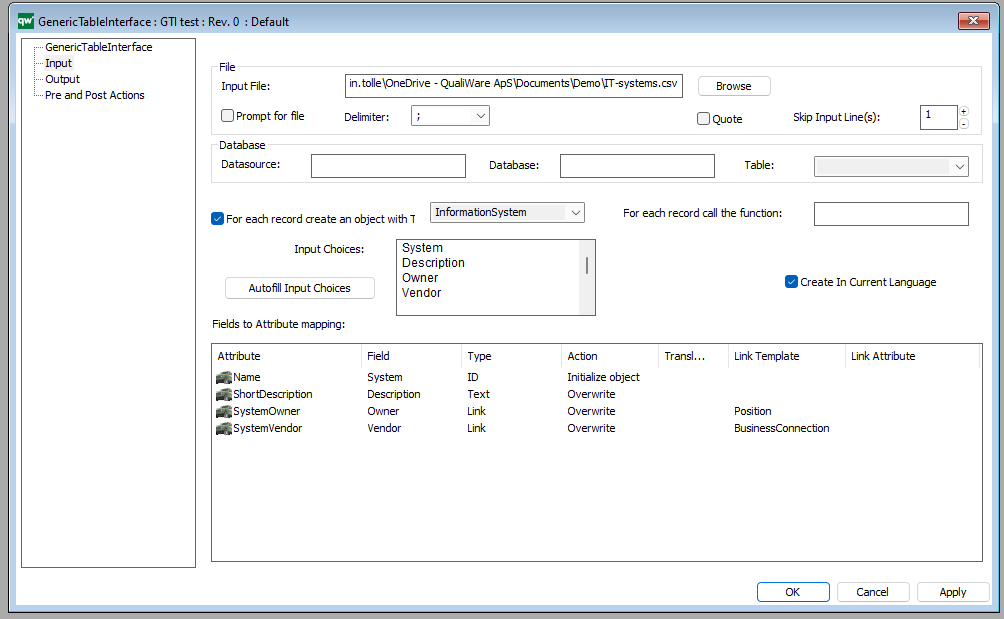 See Guide to Generic Table Interface for details.