The note object can be used to insert a text-field in a diagram.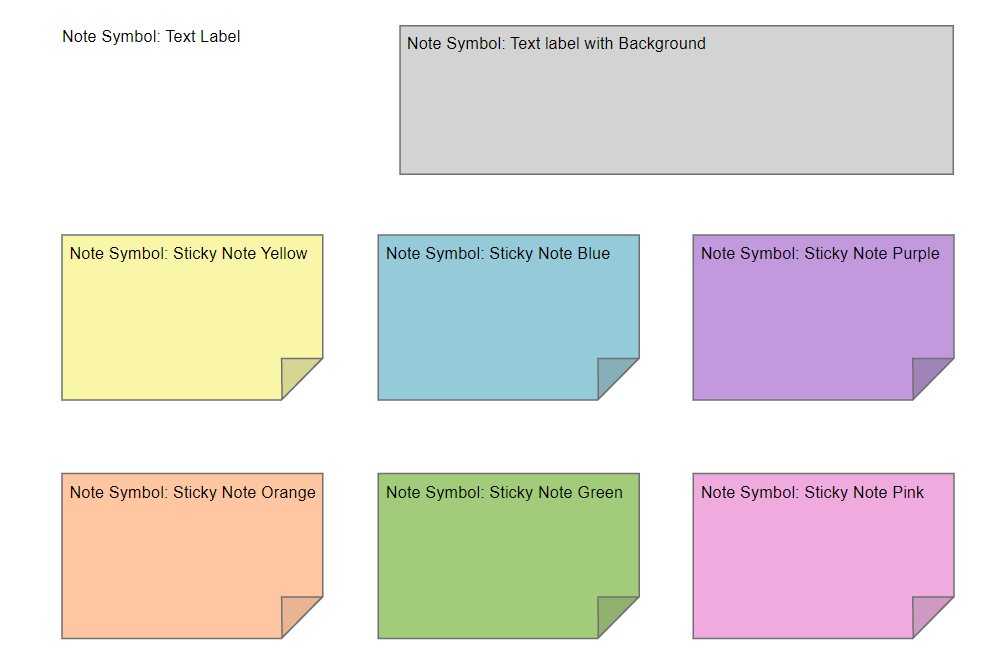 You can choose among different note symbol, to change the appearance of the note, and you can change the background color of the note, or chose a sticky note symbol.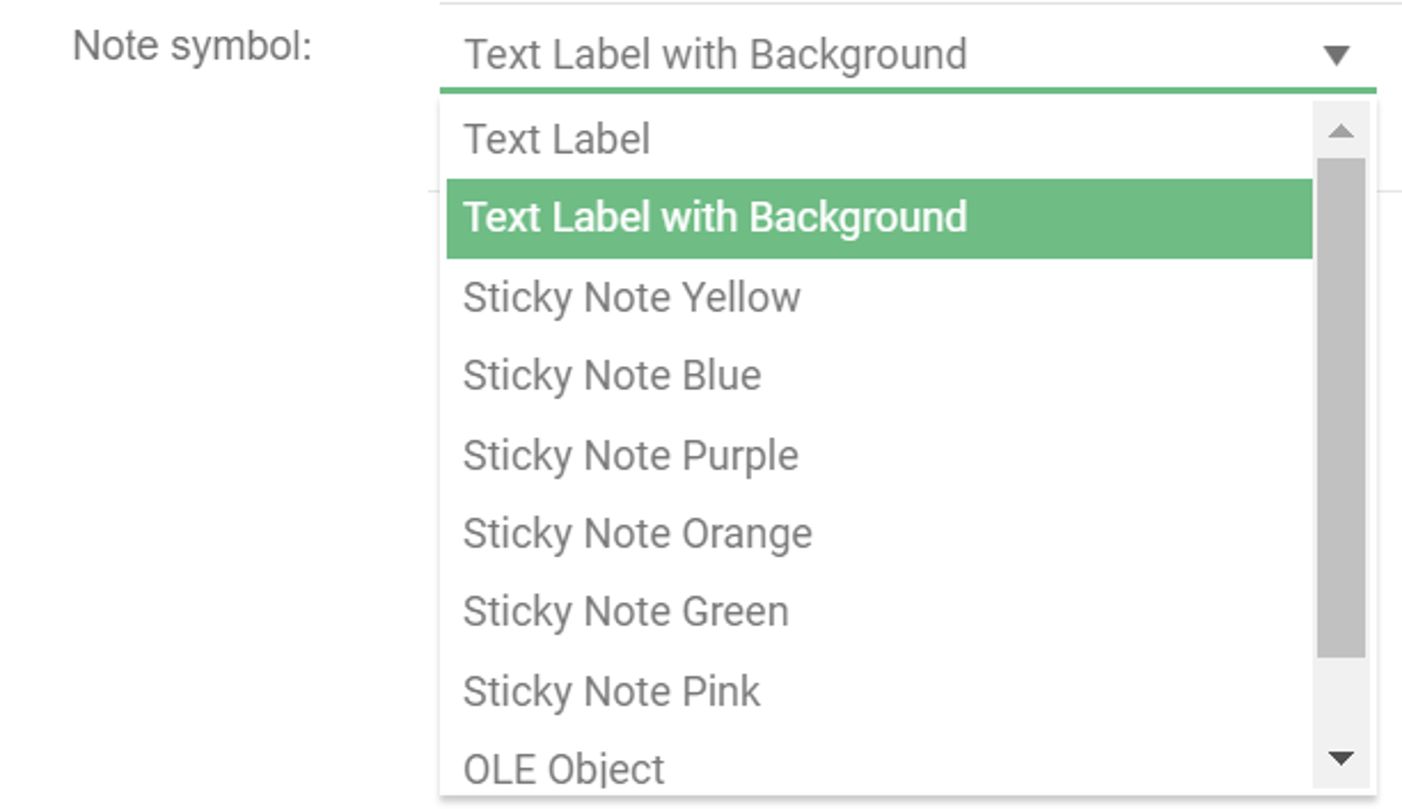 Default the name of the note is shown, if you add a description to the note, the description will be shown instead.