The QualiWare Enterprise Architecture Framework (QEAF) is the default architecture framework in the QualiWare Enterprise Architecture solution.
QEAF is ISO42010 compliant, it has a complete metamodel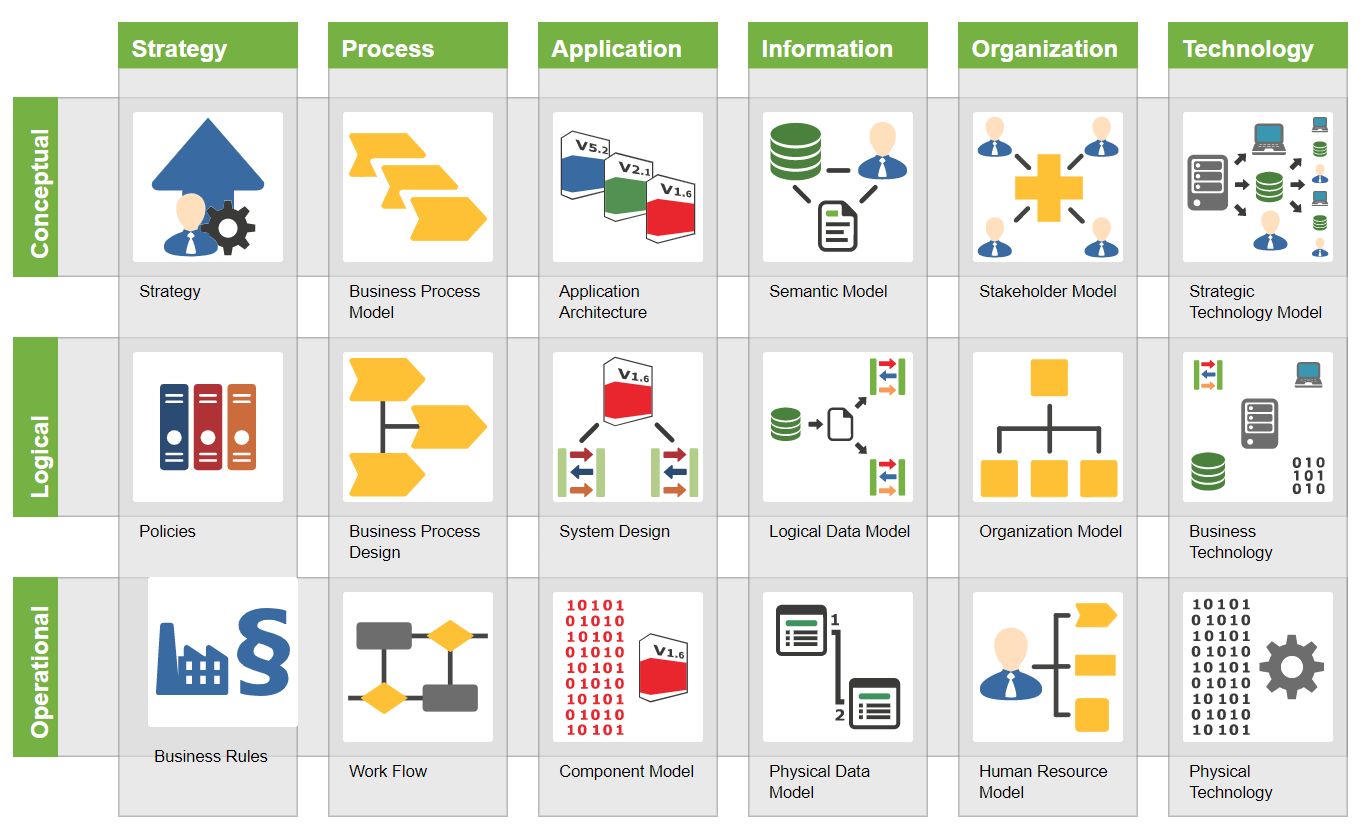 Each column has three levels/rows: Conceptual, Logical, Operational.
Strategy
Strategy
Policies
Business Rules
Process
Business Process Model
Business Process Design
Work Flow
Application
Application Architecture
System Design
Component Model
Information
Semantic Model
Logical Data Model
Physical Data Model
Organization
Stakeholder Model
Organization Model
Human Resource Model
Technology
Strategic Technology Model
Business Technology
Physical Technology
ISO42010 compliancy
"An architecture framework conforms to the International Standard (IS) when it specifies:
information identifying the framework;
one or more concerns;
one or more stakeholders having those concerns;
one or more architecture viewpoints (and their specifications conforming to the IS);
correspondence rules, integrating the viewpoints;
conditions on applicability;
consistency of the framework with the provisions of the ISO/IEC/IEEE 42010 conceptual model. (see also: Meta model matters)"
Name
QualiWare Enterprise Architecture Framework
Purpose
Scope
Brief DescriptionViewpoints: Strategy, Process, Applications, Information, Organization, Technology; Capabilities, Investments, Identity and Experience
URL (or literature references).
http://www.iso-architecture.org/ieee-1471/afs/frameworks-table.html