The GovernanceBoolList is used in relation to a GovernanceWorkflow e.g. to specify a condition for a GovernanceTransition to take place.
The GovernanceBoolMethod returns either true or false and can be used to tell:
if an action should run
if the transition should be visible
A GovernanceBoolList can contain several GovernanceBoolMethods, and if just one returns false the Condition will return false.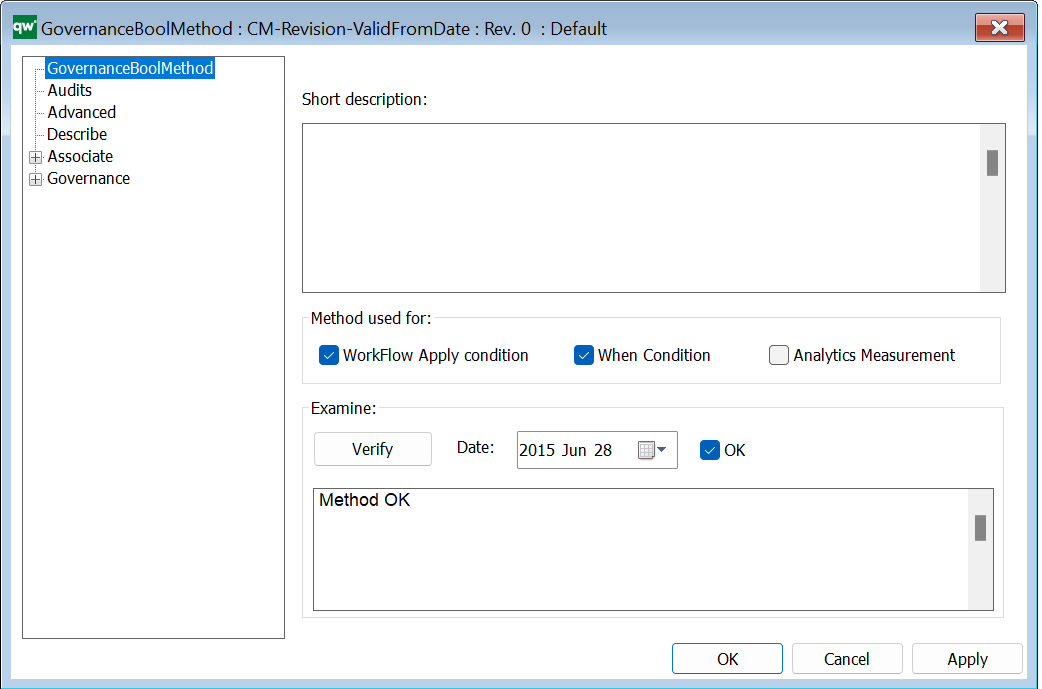 Short description: Here you give a short description of the GovernanceBoolMethod. This should be able to give the user an overview of the feature.
Method used for: This is to tell when the GovernanceBoolMethod should be available to choose from a list.
Workflow Apply condition Makes the GovernanceBoolMethod available under "Additional conditions" in the GovernanceWorkflow.
When Condition Makes the GovernanceBoolMethod available under "Condition" in the GovernanceActionMethod
Analytics Measurement Makes the GovernanceBoolMethod available in the analytics setup.
Verify: Verifies the Method. If the action is verified, today's date, OK checkmark, and a "Method OK" will be filled out.
Governace Bool Method – Advanced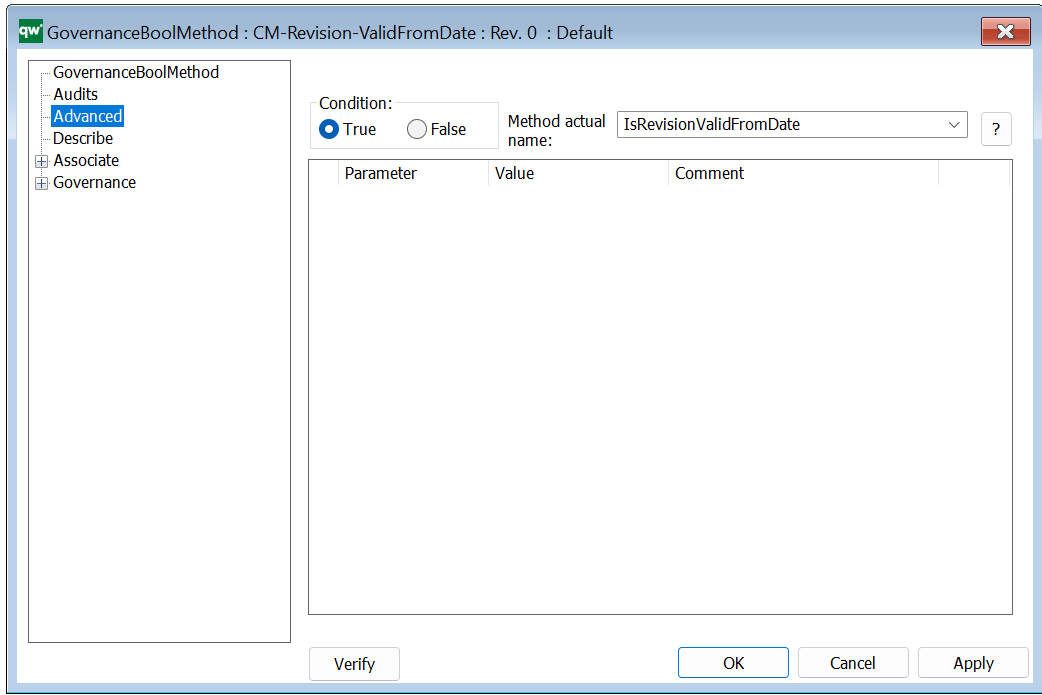 Condition: This is used for flexibility of methods in the code (C#).
Method actual Name: Name of the C# method used. A set of predefined methods are available in the drop down: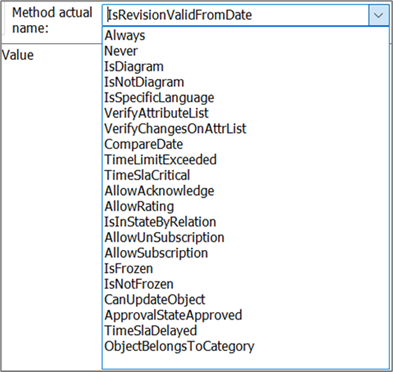 Parameter: Depending on the method used parameters will either be predefined or just generic. (right click to add paramter)