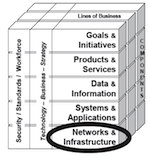 EA3 artifact I-3: Technical Standards Profile
The Technology Standards Profile is a listing of business services and associated technologies that are accepted by the enterprise as being a primary or secondary standard.  Further detail can be added regarding particular types of standards.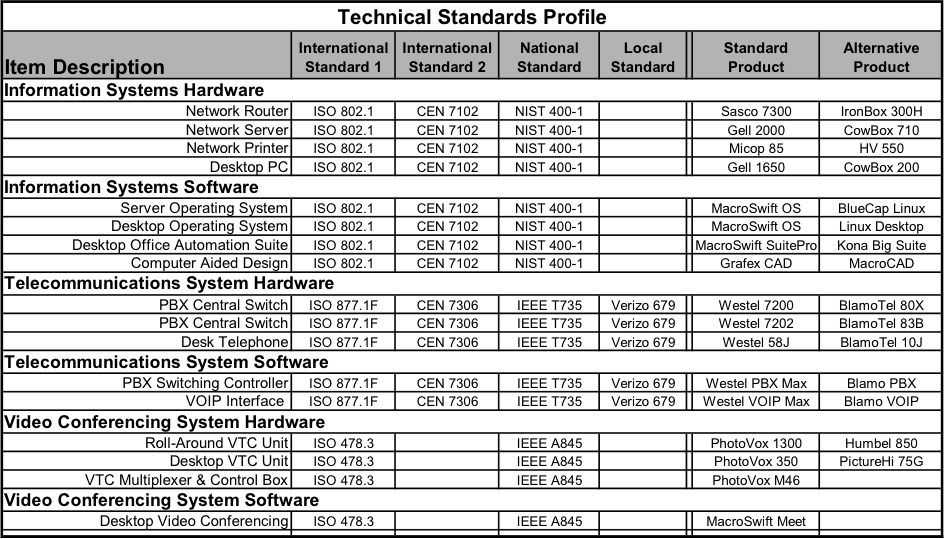 Configuration Management
This best practice involves an ongoing governance process and uses the network inventory, capital equipment inventory, and other EA artifacts to maintain a accurate picture of the hardware, software, and other equipment are active in the business and technology operating environment.
Configuration Management in EA documentation is very important, because the transition between current and future architectures is ongoing.
Stakeholder requests for changes to the architecture should be done via a formal process that is overseen by the Chief Architect, using something like the EA Change Request Form.
EA tools often have built-in CM capabilities.