Purpose: The purpose of the Free Hand Diagram template is to document using drawings that do not match any of the other structured diagram templates.
Core concerns: The Freehand Diagram template enables you to, for example, insert a General Concept, paste a picture file on it and describe it using Freehand symbols. You can also link to other diagrams from it. The Freehand symbols used can be placed either on or behind the Picture you choose and present information or links when clicked on.
Objects available in the Freehand Diagram template: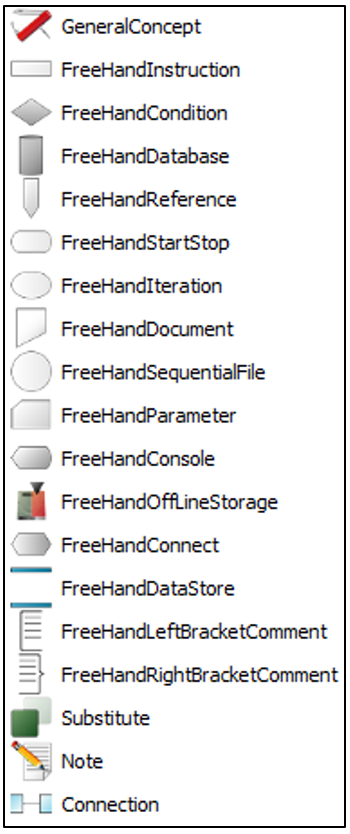 The Free Hand Diagram template should not be used to document any information that can be documented in other templates.
Below, you can see two examples of Freehand Diagrams, where the Freehand Objects are made visible: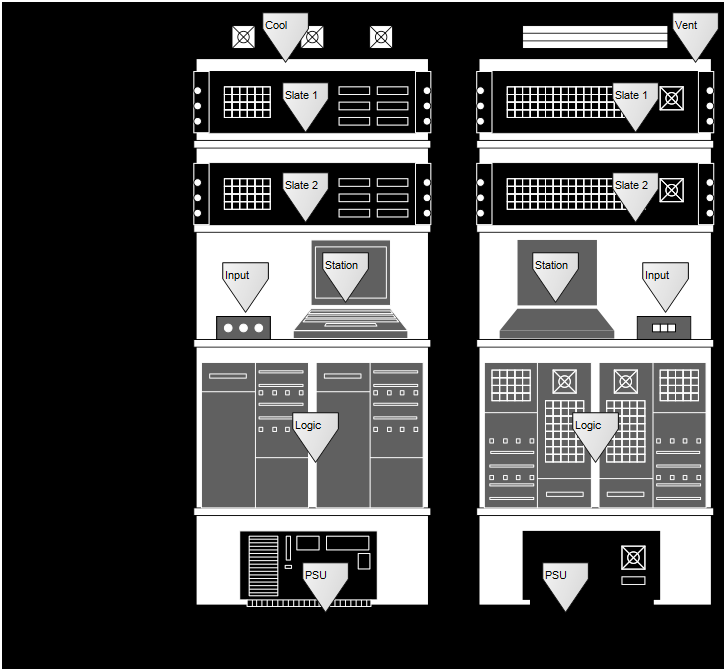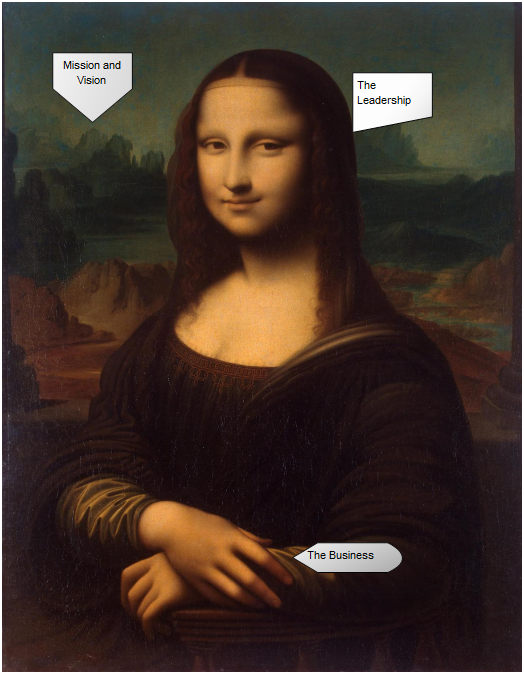 Relation to other templates: The Freehand Diagram can, because of its flexibility, be related to any of QualiWare's diagram templates. It can be a decomposition of Logistical Flows, Business Functions, Lines of Buisness, Business Scopes, Activities, Inventory and Information Systems.
Properties and metadata: The Freehand Diagram template ­­­­can for example retain the following information:
A description of the diagram
Link to the owner of the diagram
Link to the one responsible for the diagram
Audits (auto generated information regarding its current state and access rights)
Associated documents, diagrams and other objects
Inherent Risk detailing risk considerations
Governance information detailing information about the published diagram and who has been involved in the approval of the diagram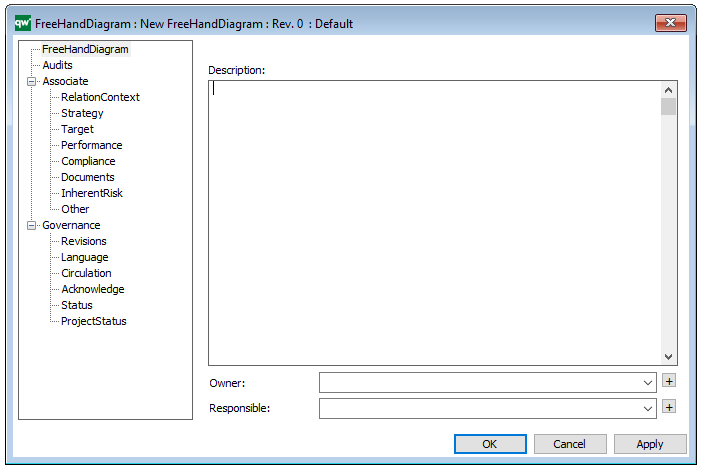 The above picture shows the properties dialogue window for the Freehand Diagram template, where you can view and edit the diagram's properties in QualiWare Lifecycle Manager.