The HTML Mega Menu Items are used to compose a HTMLMegaMenu.
The Mega Menu is composed of 3 levels. Each level is a HTMLMegaMenuItem.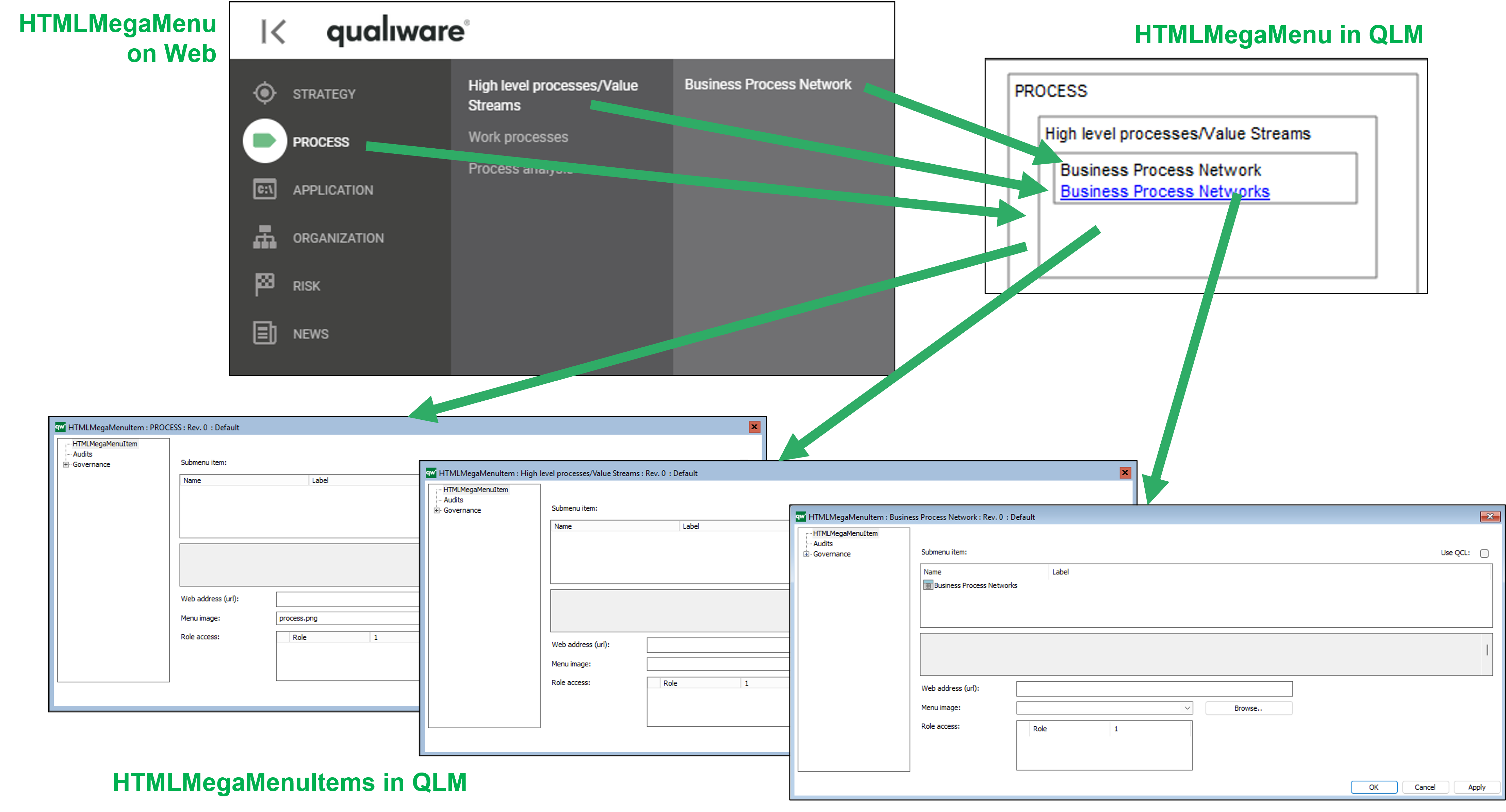 HTMLMegaMenuItems on the top level can be associated with an Image.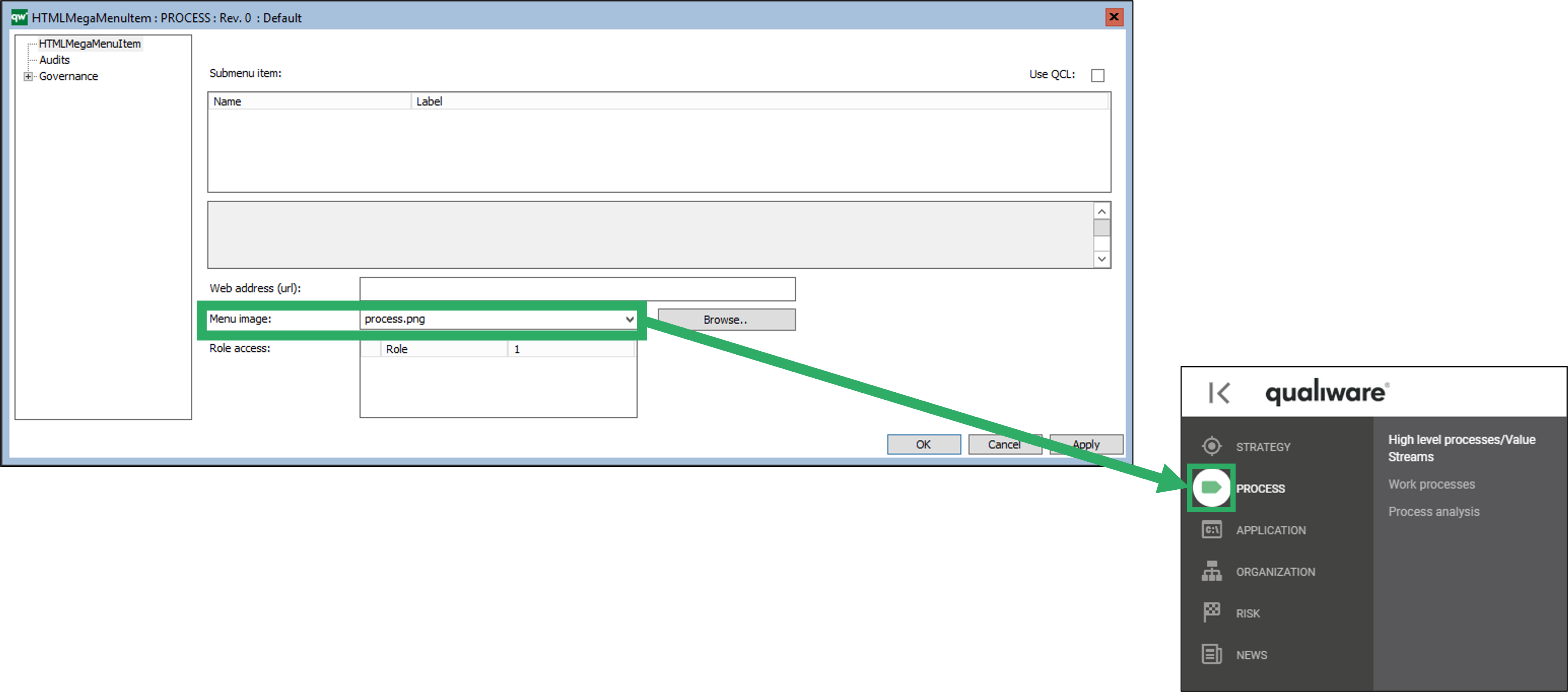 It is possible to define role access on each of the HTMLMegaMenuItems.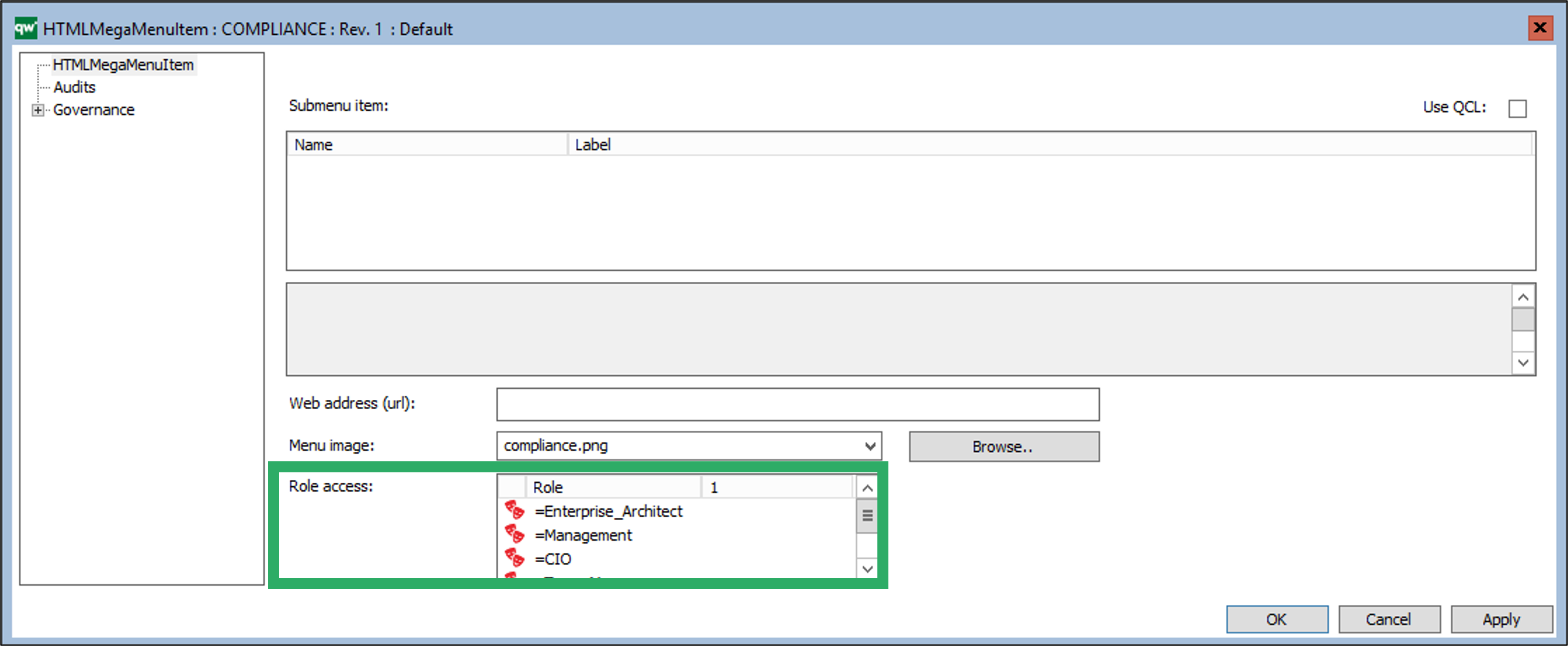 Right click the role window to add a role:

The available roles are specified in the Repository Administrator.
As can be seen in the selection box above, it is possible to select between two instances for each available role in the repository. The first ":" means that menu item will be visible/accessible in the menu if the user has access to the role. The second "="  means that the menu item is visible/accessible when the user has selected the role.
Menu Items on the lowest can be associated to all kind of items such as HTMLQueries, Spreadsheets, Diagrams, etc.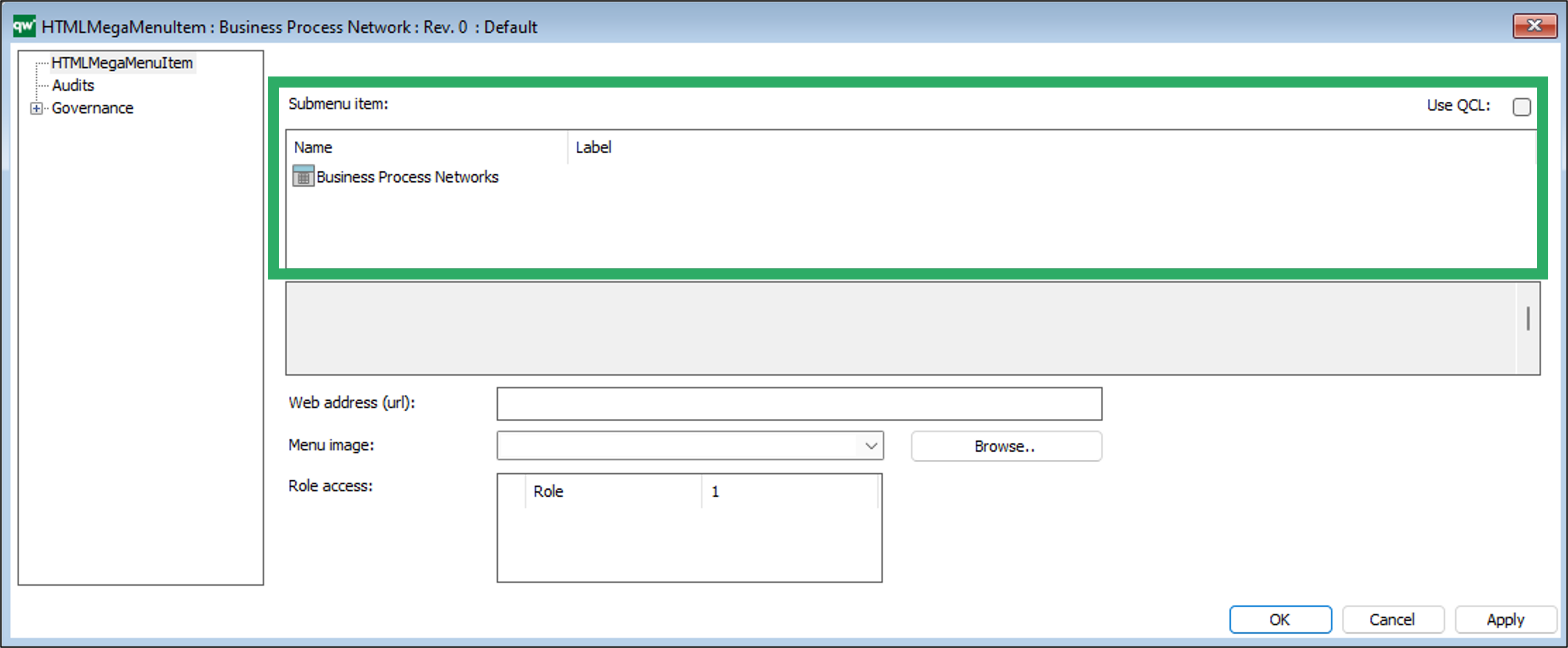 It is also possisble to link a HTMLMegaMenuItem to an URL: