Purpose: The purpose of the HTML Dialog Layout template is to enable the organization to tailor the objects Dialog Layout on the collaboration platform.
Core concerns: The HTML Dialog Layout template enables you to model HTML Dialog Layout, HTML Dialog Fields, HTML Dialog Groups and HTML Dialog Text. Using these elements, you can design the content of your dialogs. Below you can see an example of a Dialog Layout for a Business Process Network: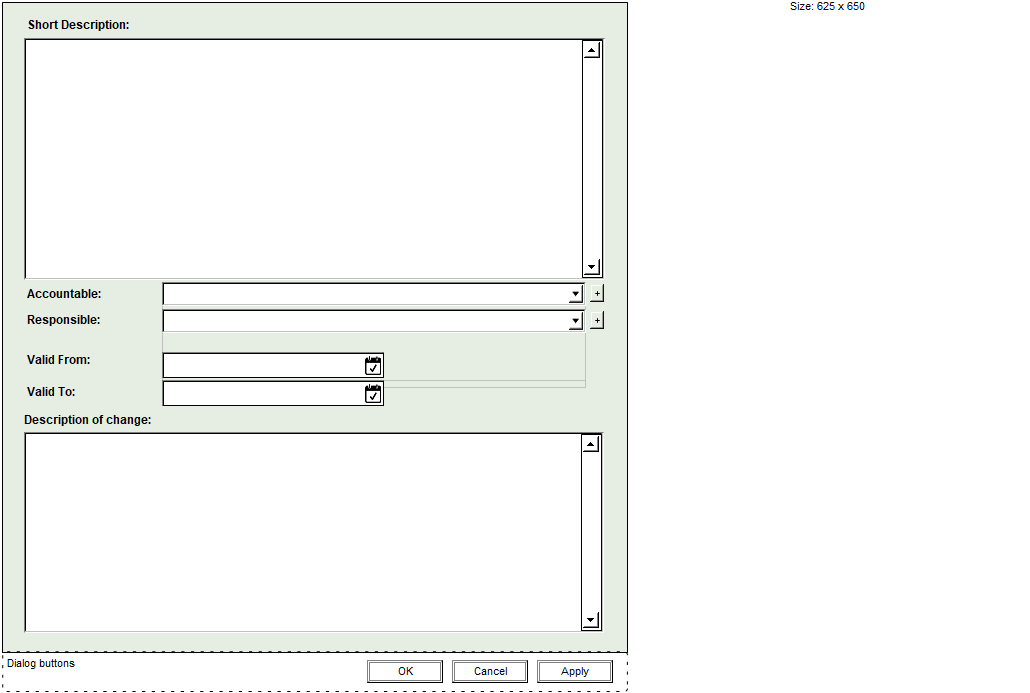 Relation to other templates: The HTML Dialog Layout template is, like the other HTML templates, a tool for creating a fully tailored collaboration platform that meet the needs of the specific organization. As such it is related to HTML Mega Menu, Generic Query and Query Design.
Properties and metadata: The HTML Dialog Layout template can for example retain the following information:
A description
Audits (auto generated information regarding its current state)
Access rights (such as linking to roles with read/write rights)
Layout (such as dialog title and colors)
Sub-dialogs (shown as additional tabs in the dialog)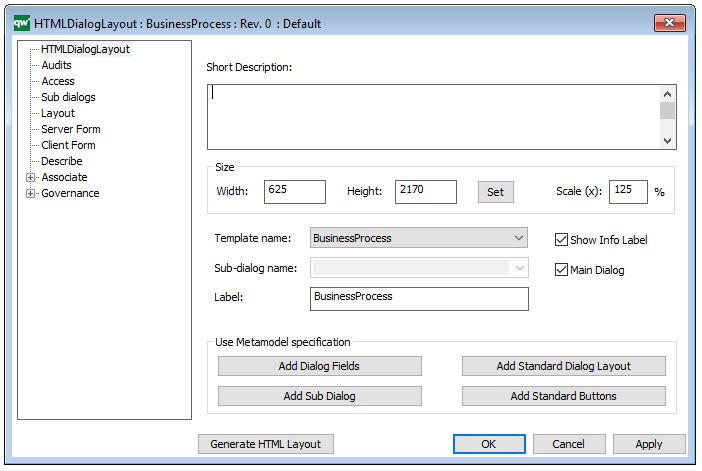 The above picture shows the properties dialogue window for the HTML Dialog Layout template, where you can view and edit the diagram's properties in QualiWare Lifecycle Manager.