QualiWare supports the EDGY-language created by the Intersection Group.
EDGY introduces a set of reusable Enterprise Elements as a simple but powerful graphical language everybody can understand and relate to. This is a tool that enables designers, architects and change makers to co-design a coherent enterprise by collaboratively exploring the most impactful perspectives and translating between them.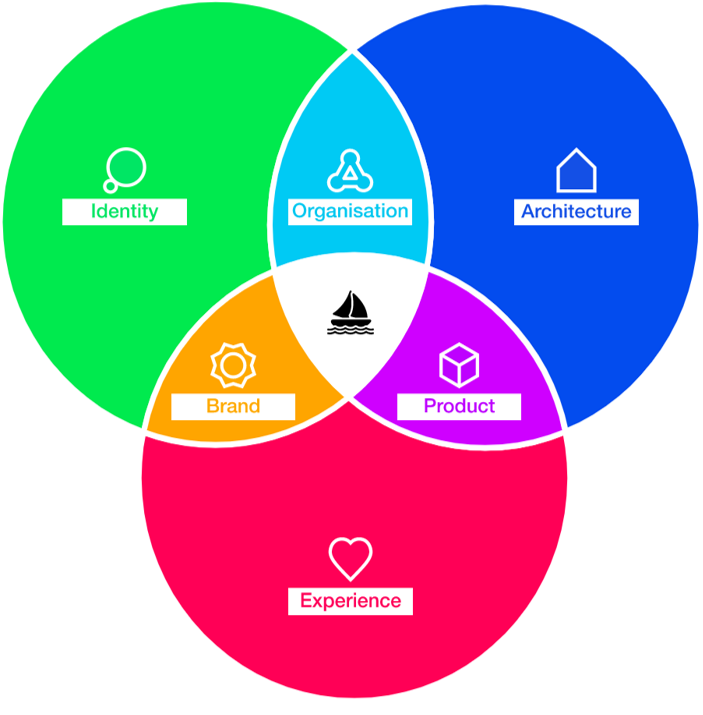 Facet elements:
Identity: describing the identifying elements that explain why the enterprise exists and what it seeks to achieve.
Architecture: describing the way the enterprise works and how its different parts fit together to deliver.
Experience: describing the way the enterprise seeks to appear in and add value to people's lives:
Intersection elements:
Product: what we make, offer and deliver for people's benefit.
Brand: our name and what it stands for, our reputation and image.
Organisation: a group of people working together to create intended outcomes.
Common base elements
People: individuals or groups of people relevant for the enterprise.
Outcome: a result, goal or change we achieve within our enterprise or its ecosystem.
Structure: a object or entity that is relevant to our enterprise.
Activity: what is being done or going on in our enterprise or its ecosystem
Example of an Enterprise Design desktop in QualiWare: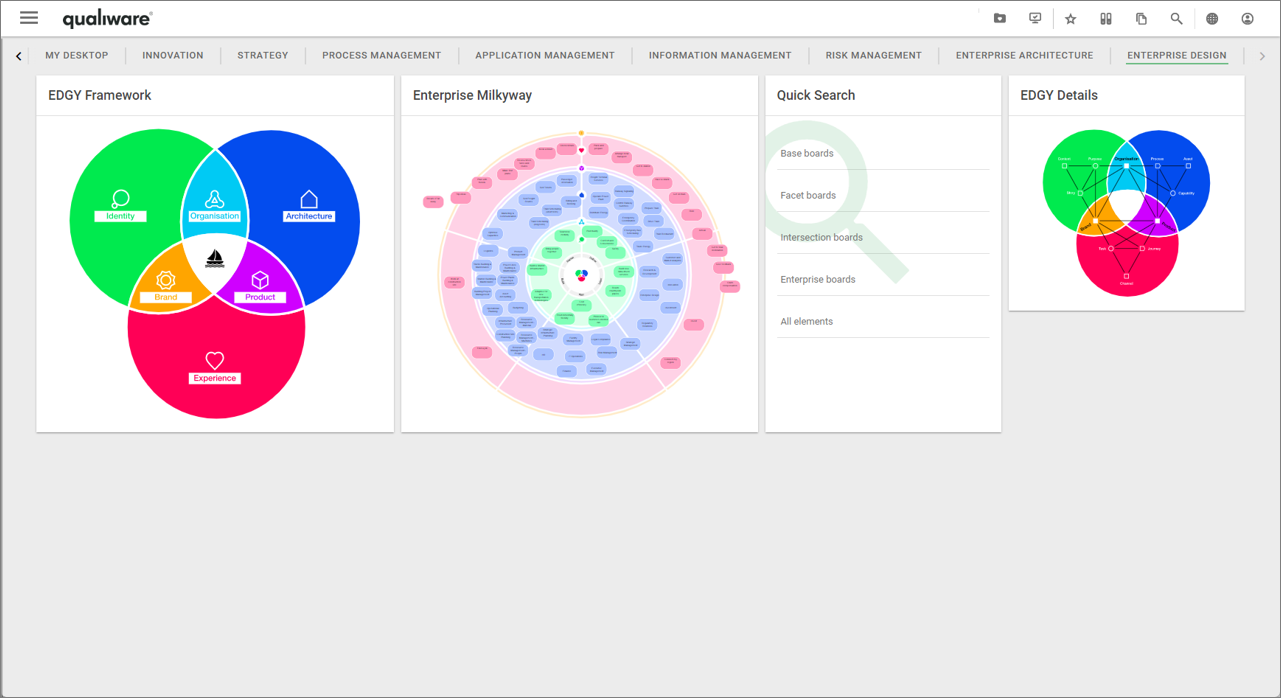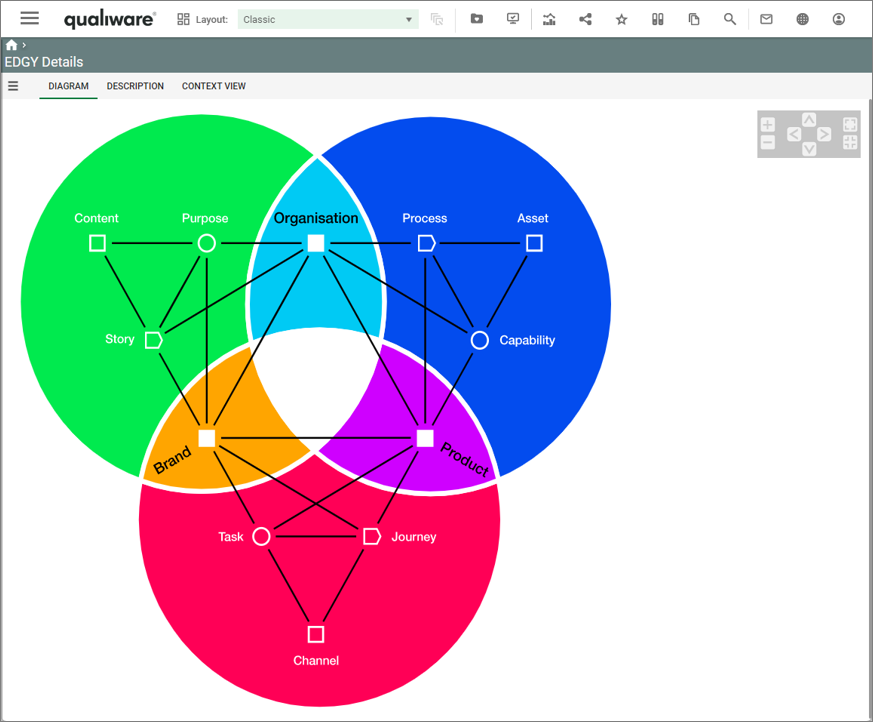 The EDGY-language has been incorporated in the QualiWare version 10.8 with a whole set of new diagram-templates for each of the EDGY-elements (click on the diagram to see an example):
More information: