The HTMLTile template is used on one or more HTMLDesktop(s) on the collaboration platform.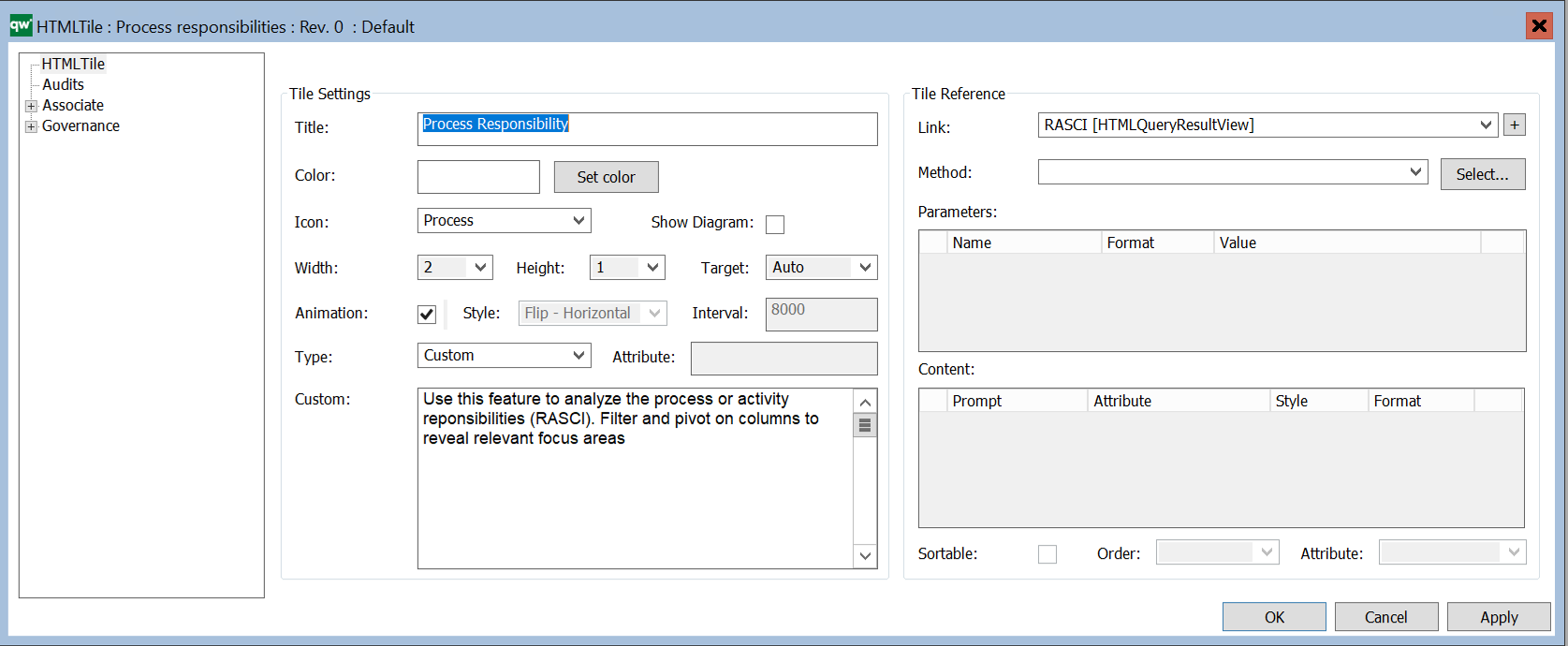 It is possible to configure the appearance and nature of the tile via the HTMLTile-template.
Among many things you can specify the title, color, size, description text, as well as link it to other content in the repository, e.g. a diagram or a HTMLQueryResultView.
Example of a tile on the web: