Purpose: The purpose of the Product Rule Table template is to document the rules pertaining to a specific product.
Core concerns: The Product Rule Table is used as an auxiliary template and functions like a matrix that contains Product Rules.
Below, you can see an example of a Product Rule Table for a balcony:

Relation to other templates: The Product Rule Table is related to templates such as Manufacturing Routing Network, Product Architecture, and Product Variant Master.
Properties and metadata: The Product Rule Table can for example retain the following information:
A description of the table
Audits (auto generated information regarding its current state and access rights)
Matrix Behavior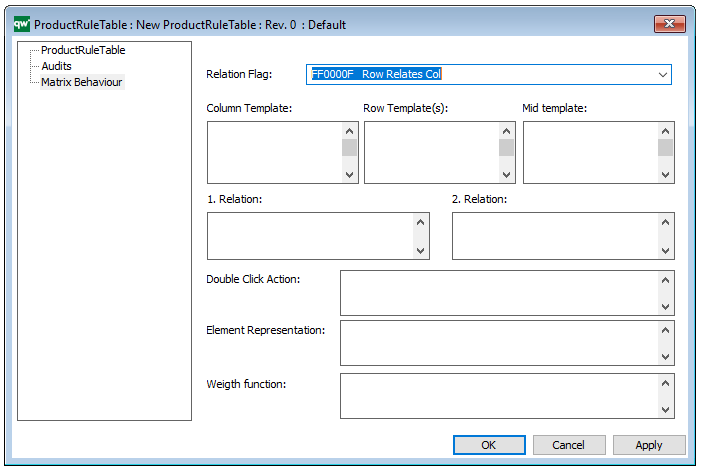 The above picture shows the properties dialogue window for the Product Rule Table where you can view and edit the diagram's properties in QualiWare Lifecycle Manager.