Purpose: The purpose of the Product Architecture template is to document the building blocks of a product. Below is an example of a product architecture: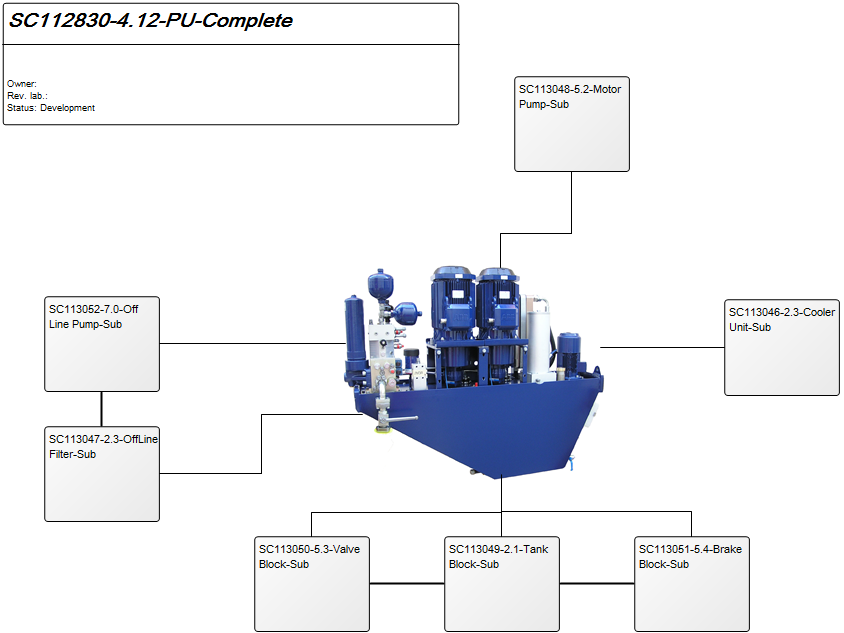 Core concerns: The Product Architecture template enables you to model a Product and connect different parts of it with three different connection types: Part of Product, Kind of Product, and Product Interface. See below for an example of a Product Architecture where each Product object is represented graphically: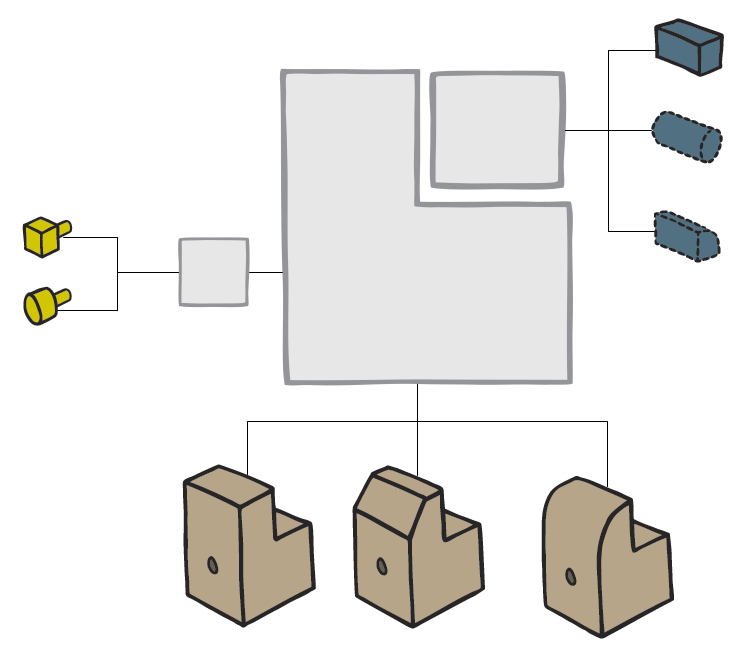 Relation to other templates: Depending on whether the product is in production or in its development phase, it could be further described in a Product Viewpoint template, have a Product Variant Master, Product Rule Table or be represented in a Product Canvas. It may also be illustrated along with other products in a Product Roadmap, just as its production may be detailed in a Manufacturing Routing Network.
Properties and metadata: The Product Architecture can for example retain the following information:
A description of the diagram
Link to the owner of the diagram
Link to the one responsible for the accuracy of the diagram
Audits (auto generated information regarding its current state and access rights)
Associated documents, diagrams and other objects
Inherent Risk detailing risk considerations
Governance information detailing information about the published diagram and who has been involved in the approval of the diagram
Project status: information about budgeted and actual man-hours spent, percentage completed and the latest milestone, result and quality control of a change process.
In the picture below you can see the Product Architecture's properties dialogue window, where the properties can be viewed and edited: