Date/Time
Date(s) - 06/03/2017 - 08/03/2017
8:30 am - 6:00 pm
Location
Nalaga'at Center
Categories
Join us for the 3rd Enterprise Design retreat, March 6-8 in Tel Aviv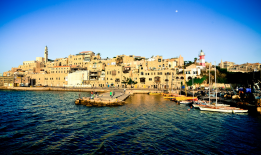 eda.c and QualiWare are happy to invite you to the third gathering on Strategic Enterprise Design. Over the course of 3 days at the Nalaga'at Center in Jaffa Port, we will jointly shape the emerging field of Enterprise Design.
In its 3rd edition after Barcelona and Iceland, our event brings together enterprise rebels inside and outside of organizations, and promote a trans-disciplinary exchange on common themes and challenges, tools and techniques, and new thinking. Despite our different backgrounds in design thinking and doing, enterprise and business architecture or analysis, brand, customer and user experience, culture or business transformation and systems thinking, we share a common goal: make enterprises act less awkward and more humane.
After two retreats, three conferences and with a growing community of practitioners, our focus shifts – from understanding what each other is actually doing, to how to achieve impact and collaborate.
Our draft schedule schedule (please note this is subject to change as our planning continues):
Monday: Enterprise Design practice and cutting-edge techniques
Learn about Enterprise Design from a practical viewpoint, with a deep dive into the underlying thinking and principles, using the framework, tools and methods, cases and stories.
Assess your enterprise using the

Enterprise Design Stack

, drawing on data from a simple survey to debunk myths and have the right stakeholder conversations

Aim for delivering rapid change, define and frame relevant challenges to scope, make relevant models, and run effective

Enterprise Design Sprints

Deal with Enterprise Schizophrenia and Awkwardness by reconciling investment in innovation with operational continuity through shared principles and platforms
Tuesday: Challenges of Enterprise innovation and transformation
Explore how to apply Enterprise Design in practice and develop a new perspective on your challenges and potential
Share challenges and experiences with a trusted group of peers, and make sense of cross-cutting topics such as digital transformation or customer orientation

Discuss and exchange to get valuable input from your peers from different disciplines

Look at your enterprise from a fresh perspective and broaden your toolbox "stealing" methodologies and approaches from complementary practices
Day 3: Shape the future of Enterprise Design in a Design Sprint
In an Enterprise Design Sprint workshop, we will work together on key challenges identified together, come up with new ways to tackle them, and prototype tools, methods and models.
More activities
An evening at

Campus Tel Aviv

: on Tuesday night we will organize a public event in collaboration with Google's space for entrepreneurs and exchange on holistic design practice with Tel Aviv's dynamic startup ecosystem

We will explore the

White City of Tel Aviv

, UNESCO heritage site for the Modern Movement and Bauhaus architecture

More activities: learn mixing great cocktails, experience a lunch in the dark, learn about sign language
Venue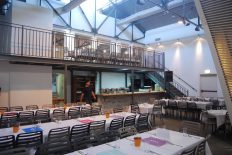 Nalaga'at center, "Please Touch" in Hebrew, is one of the most innovative theaters in the world, and Israel's leading cultural sites. Nalaga'at is a nonprofit center of culture and arts, and a meeting place for deaf, blind, deaf-blind and the general public. It is located in the heart of Jaffa Port, an inspiring place with over 7000 years of history.
Organizing Team
Rune Brodersen, QualiWare
Benjamin Falke, eda.c
Yorai Gabriel, Powthinkband / Fitinn.center
Milan Guenther, eda.c
John Gøtze, QualiWare
Gayatri Korhalkar, NUMA
Dennis Middeke, eda.c
Registration
The registration fee is € 800 excluding applicable taxes (VAT). The fee will be invoiced to you via email.
The fee includes lunch and activities during the 3 days. If you join, please do attend the whole event, not just a part of it.
Important: Are you EU-based? When registering, please include your VAT number in the Comments field. Non-Danish companies will not pay VAT when filing their VAT-number.
Register here:
Bookings
Bookings are closed for this event.