Purpose: The purpose of the Business Object Model is to present a structured view of an organization's products and services.
Core concerns: The focus of this template is the Business Object that can be described through Decomposition, Generalization, Association and Dependency with other Business Objects. Notes can be used to group Business Objects, for example as High-Growth Revenue Products, as seen in the below model: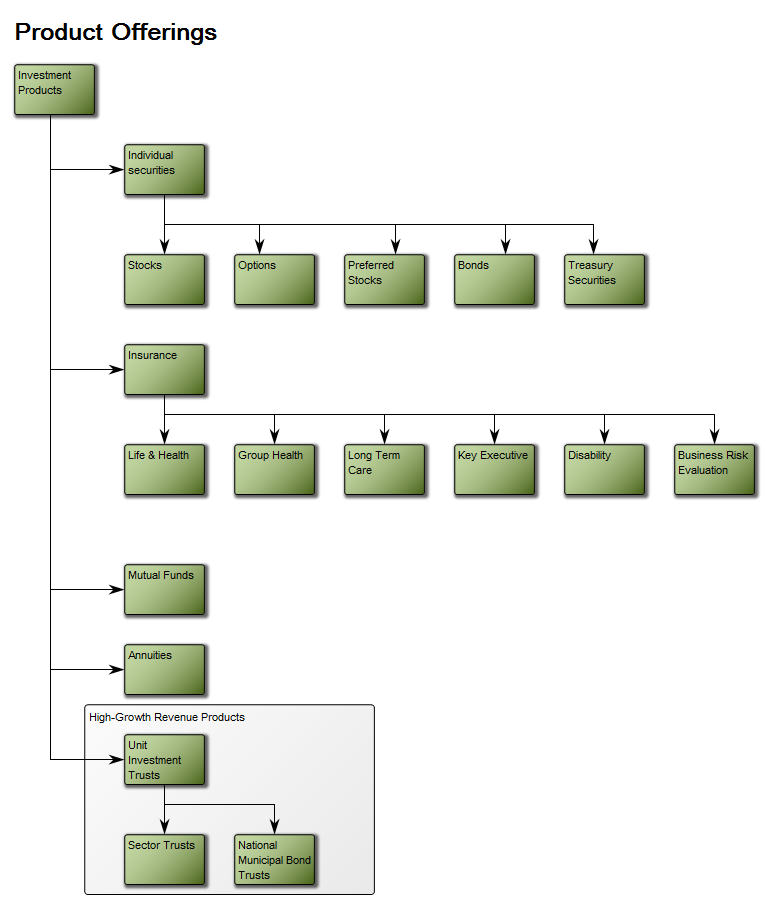 The modelling syntax can be extended to also include strategic elements such as: Requirements, Problems, Change Requests, Goals, Performance Indicators and policies. They can be connected to the Business Objects through Strategic Alignment.
Relation to other templates: The Business Object Model belongs to the Information domain where it offers a conceptual and logical view of an organizations products and services. As such, it is related to templates such as Product Canvas, Product Roadmap and Product Variant Master
Properties and metadata: The Business Object Model can for example retain the following information:
A description of the diagram
Link to the owner of the diagram
Link to the one responsible for the diagram
Audits (auto generated information regarding its current state and access rights)
Associated documents, diagrams and other objects
Inherent Risk detailing risk considerations
Governance information detailing information about the published diagram and who has been involved in the approval of the diagram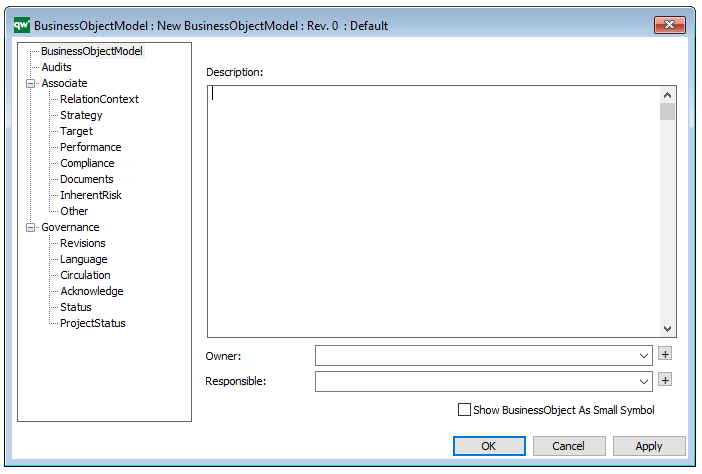 The above picture shows the properties dialogue window for the Business Object Model, where you can view and edit the diagram's properties in QualiWare Lifecycle Manager.