Purpose: The purpose of the Heat Map template is to document a representation of values from other QualiWare templates in the form of a Heat Map.
Core concerns: The Heat Map template is created using the Risk Management and Application Portfolio Management toolbars in a diagrams action tab in QLM. It can afterwards be found under the Heat Map template in the repository explorer window.
The Heat Map template can, for example be used to document risks, identify the most pressing ones. Additionally, Heat Maps can be used to identify systems that don't live up to business or technical criteria.
Below, you can see two examples of Heat Maps for risks. The first shows two risks and how they compare to each other with regards to significance and likelihood: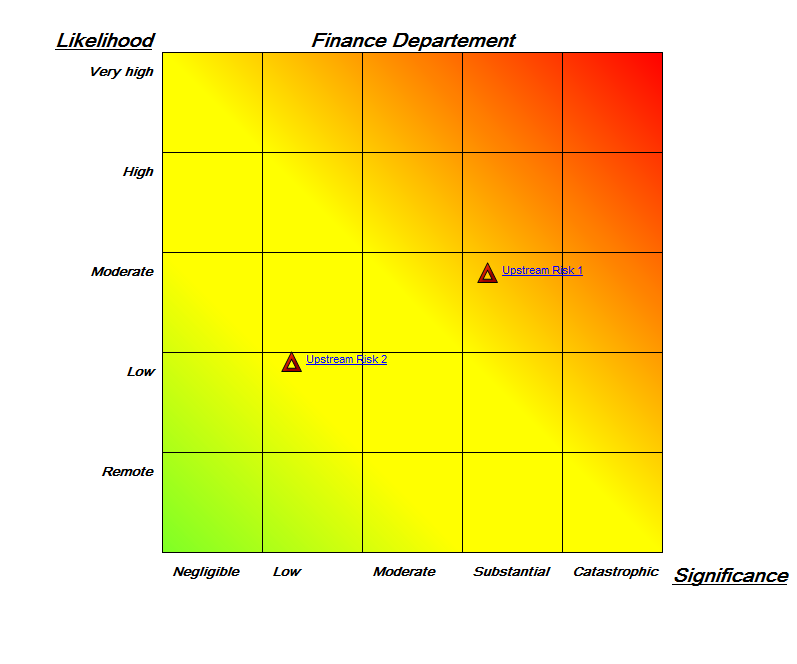 The second Heat Map shows four risks as well as their residual risks, and how they compare to each other regarding likelihood and significance: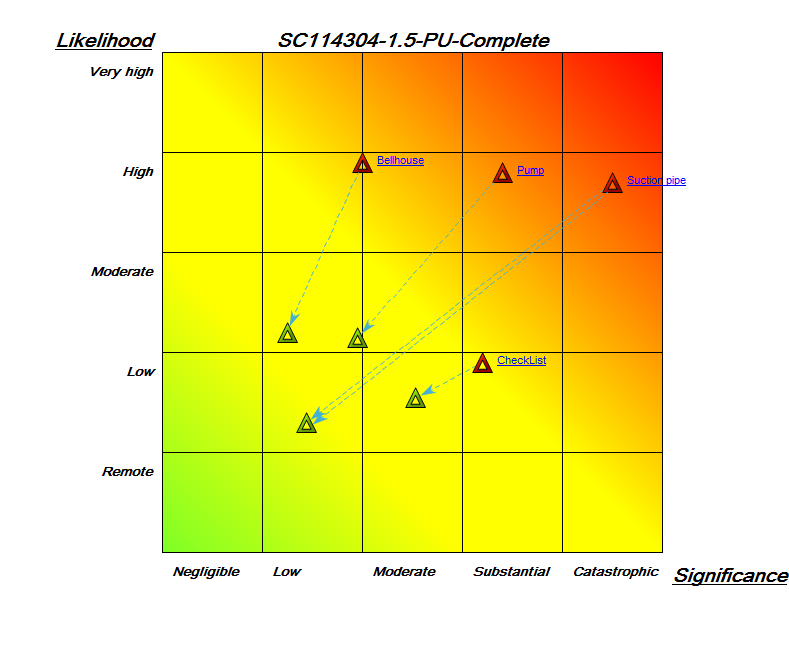 Relation to other templates: The Heat Map can for example be generated from data gathered from a Business Process Network, Workflow Diagram, Business Process Diagram, Application Architecture Diagram or a Strategy Model.
Properties and metadata: The Heat Map template ­­­­can for example retain the following information:
A description of the diagram
Link to the owner
Link to the responsible
Audits (auto generated information regarding its current state and access rights)
Associated documents, diagrams and other objects
Inherent Risk detailing risk considerations
Governance information detailing information about the published diagram and who has been involved in the approval of the model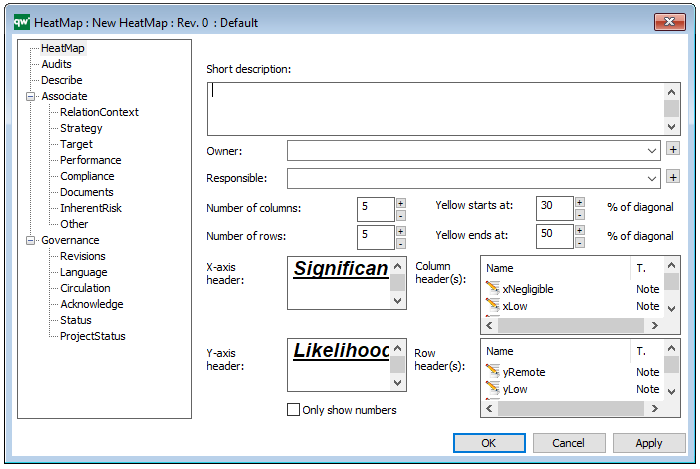 The above picture shows the properties dialogue window for the Heat Map template, where you can view and edit the template's properties in QualiWare Lifecycle Manager.
To learn how to build Heat Maps in QualiWare click here