The HTMLPublisher Template contains all settings regarding the configuration of the Web. It collects all the settings for the collaboration platform on the web.
The HTML publisher setting can be accessed in QLM via the HTML icon on the Standard toolbar in QLM.

or by using the shortcut CTRL+H.
The HTMLPublisher collects all settings for the web.
From the HTMLPublisher tab, it is possible to specify:
Menu settings
Styling, including Logo in the top left corner
Available Configuration(s) on the web
Languages
Additional settings and IIS settings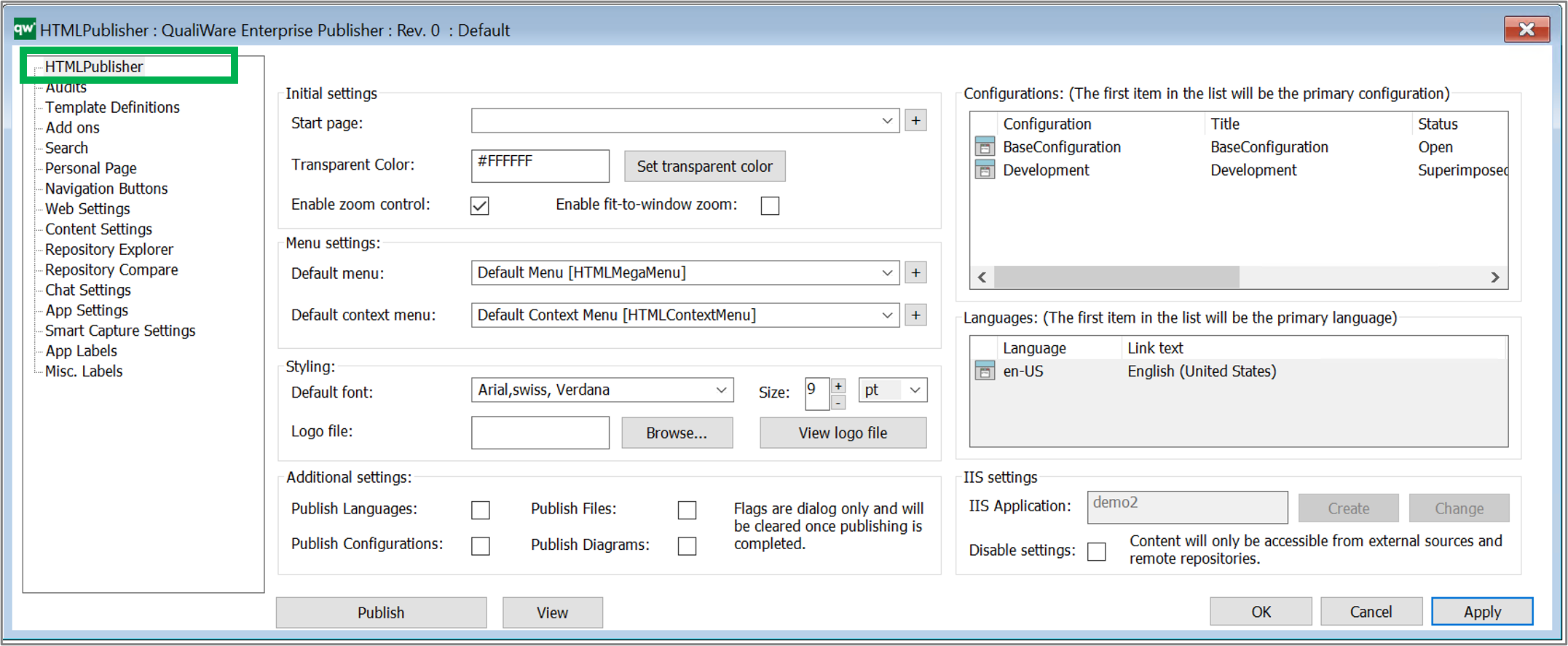 The Template Definitions tab includes the Template Definitions with HTML-settings for the selected templates, and thereby the "look and feel" for how the selected templates is presented on the web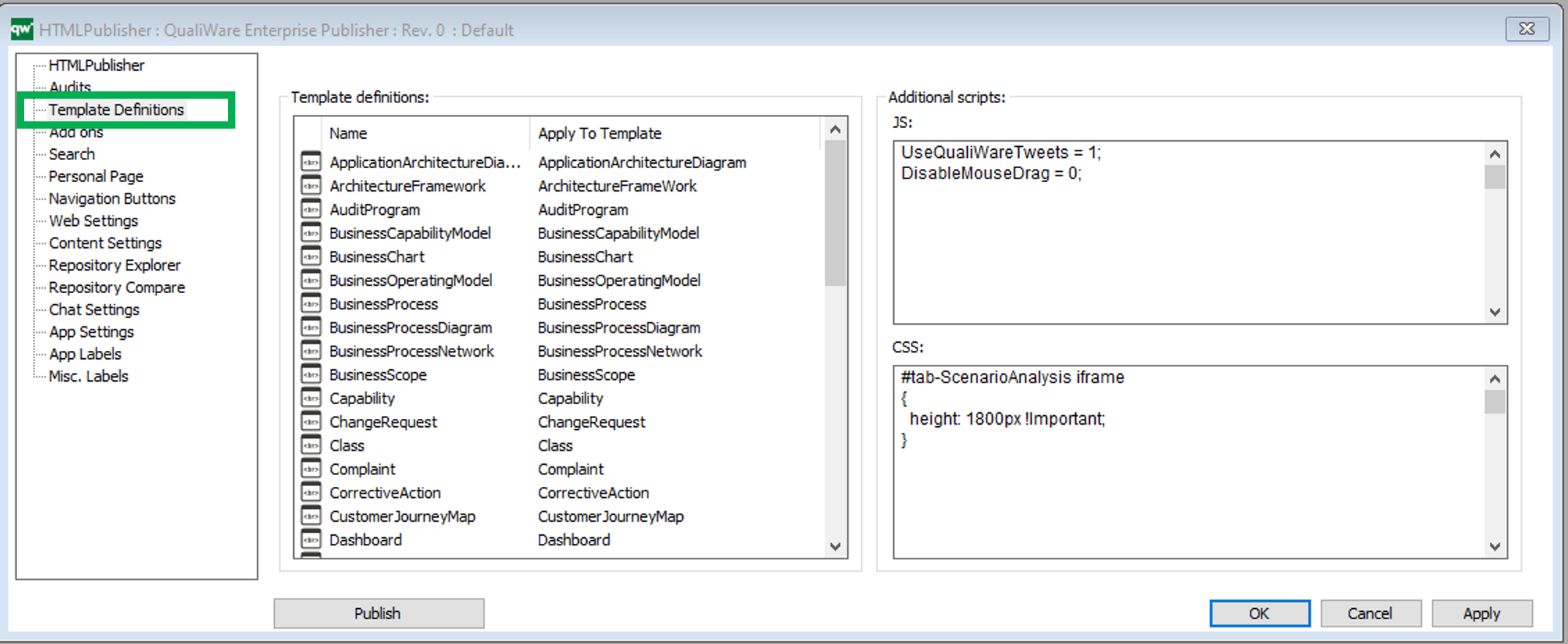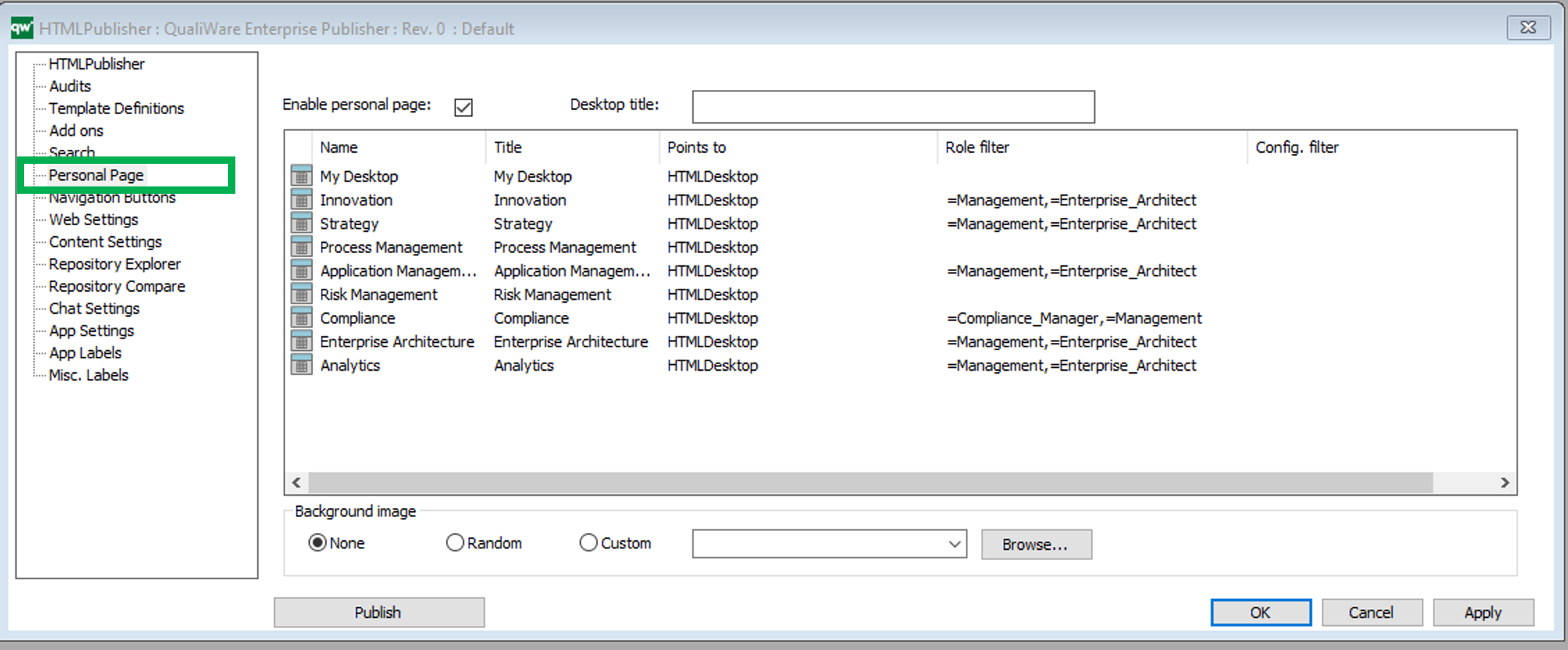 Available Navigation Buttons on in the Top right menu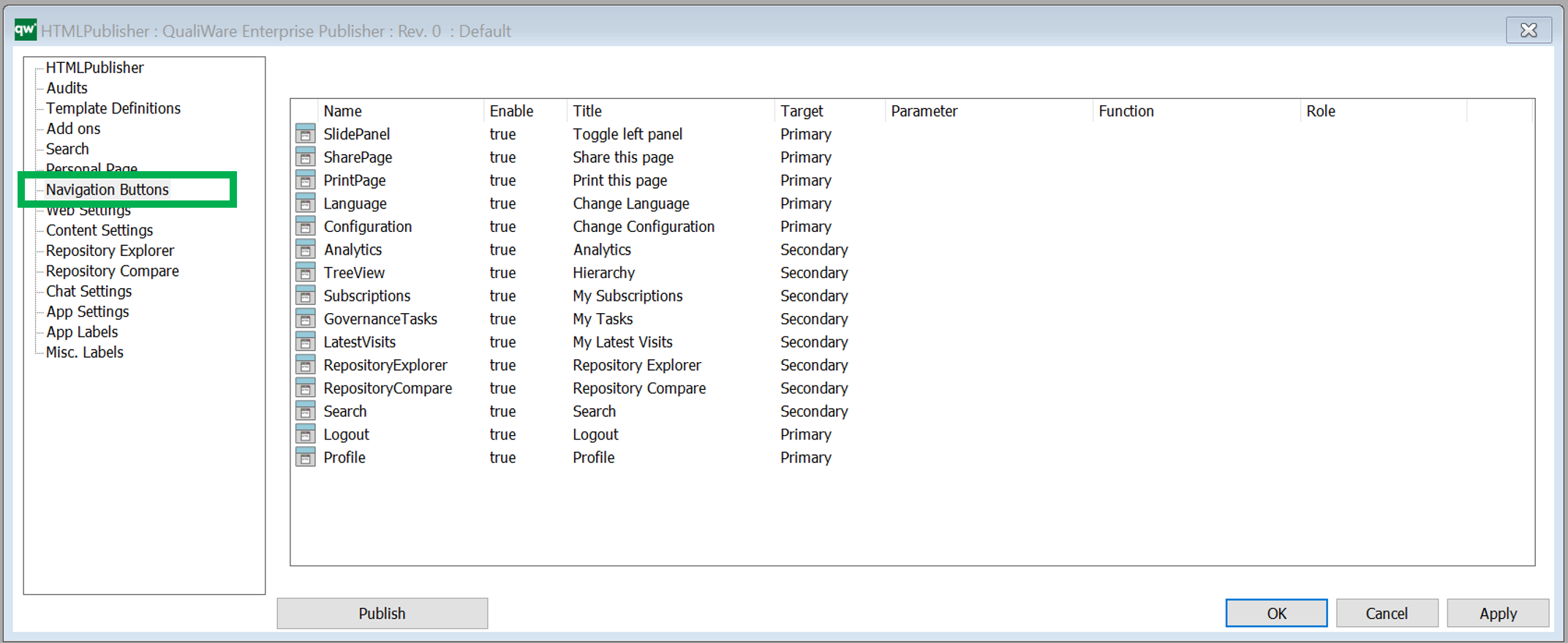 The Model Generator Settings for the table to model feature in the web-modeler (introduced in QualiWare 10.8) is setup through Smart Capture Settings tab: