The HTML template definition defines the behavior and "look and feel" of a specific template-type.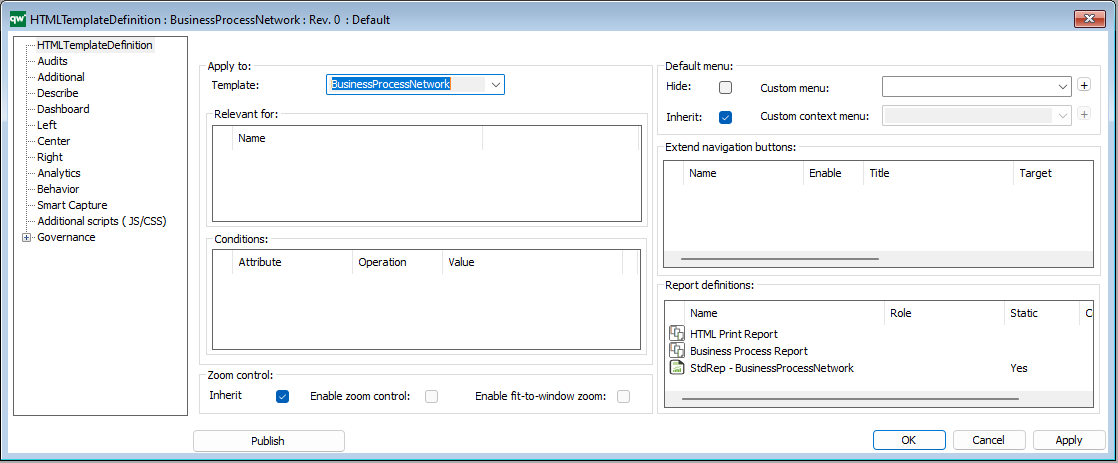 In QualiWare 10.8 a new Dashboard layout has been introduced. You can create one or multiple dashboard(s) for a diagram template-type. The dashboard(s) are associated on the Dashboard Tab: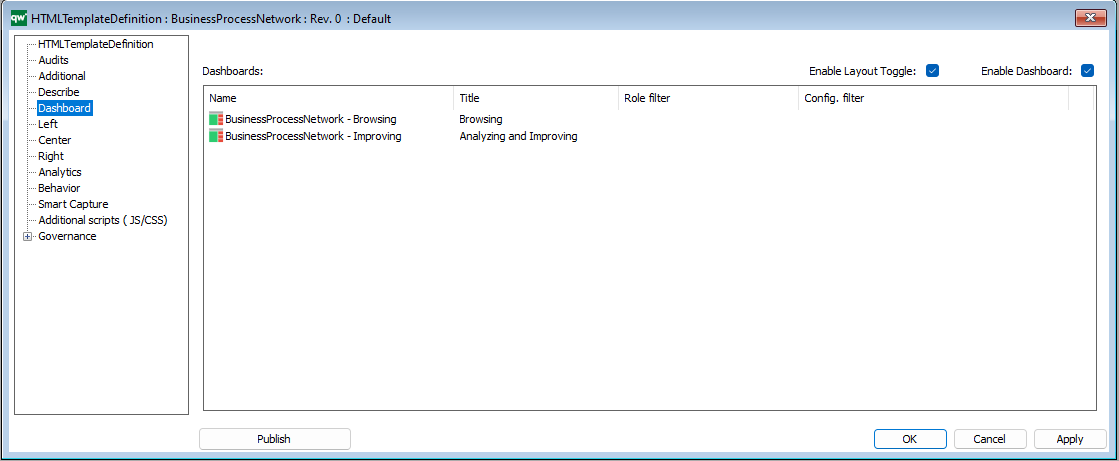 The Dashboard are configured using the templates:
The "Left", "Center" and "Right" tabs specifies the content on the diagram workspace, shown on the example below.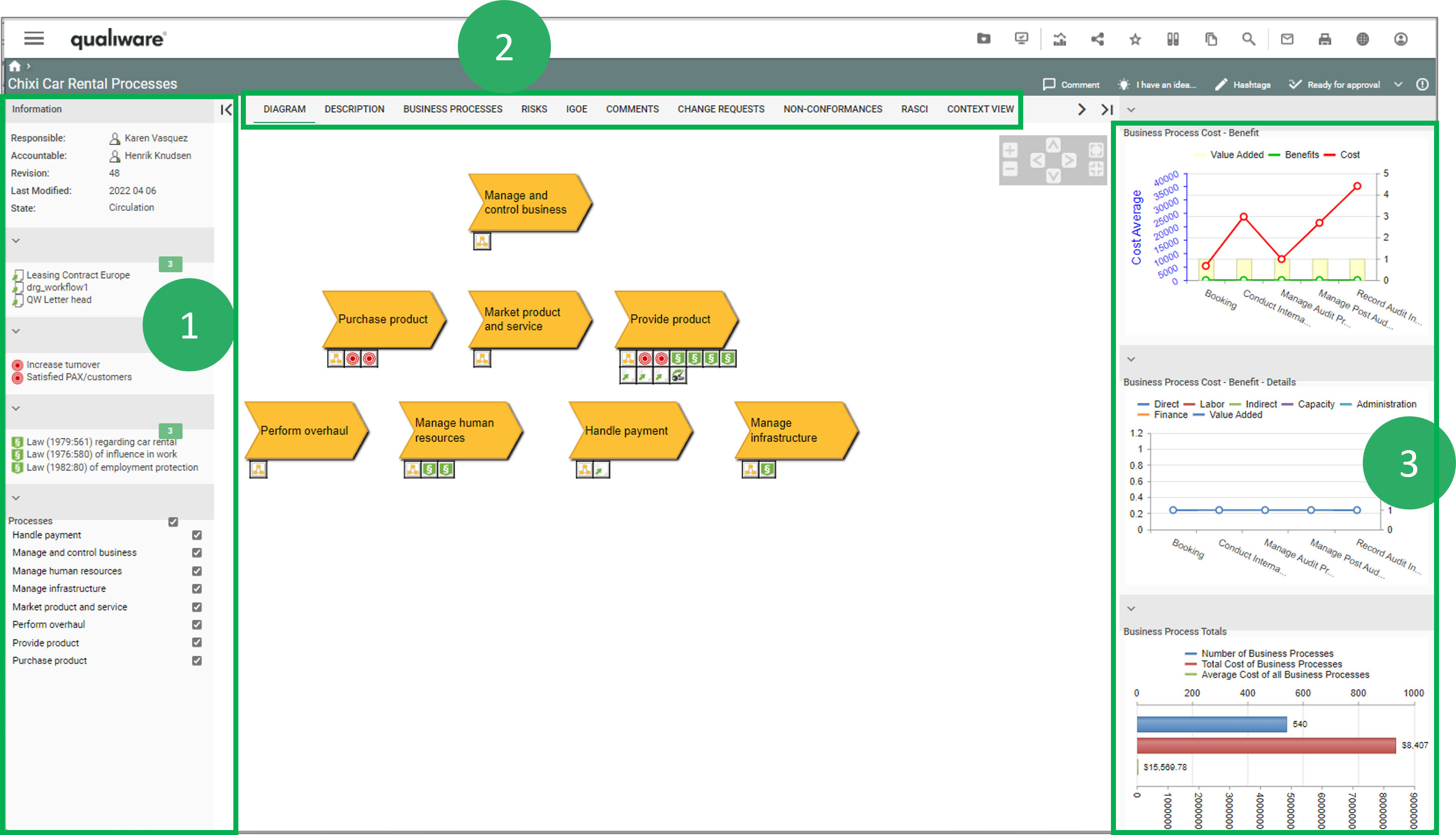 The left window (1) of a diagram workspace is configured on the Left tab: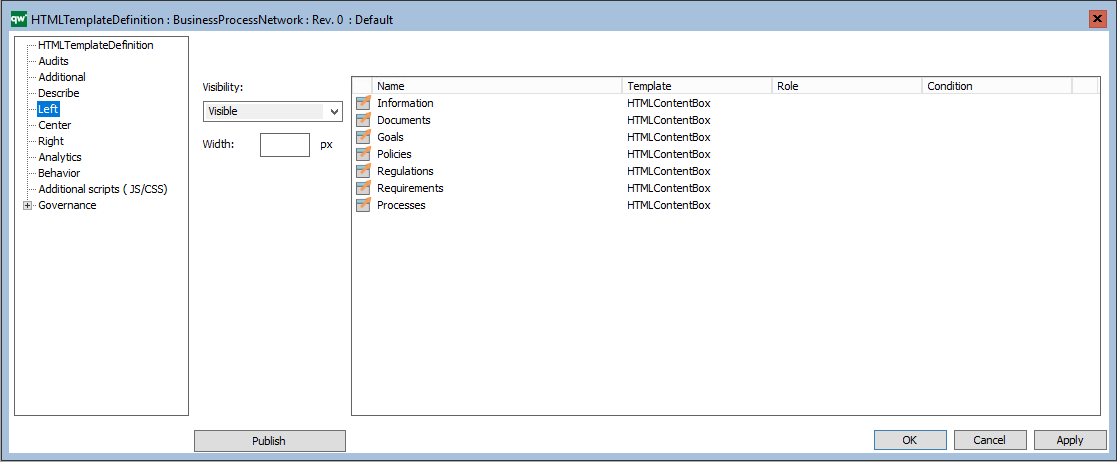 The Center tabs (2) of a diagram workspace in configured on the Center tab: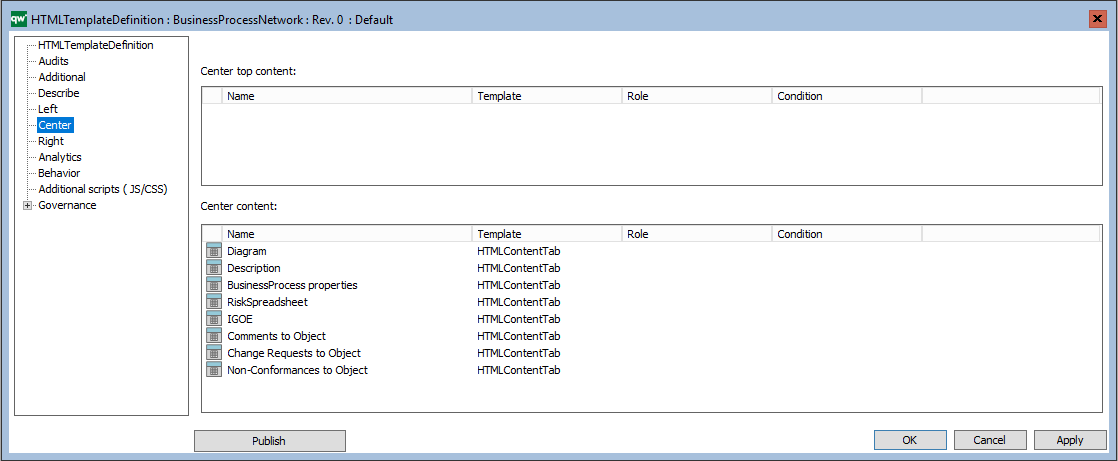 The right window (3) of a diagram workspace is configured on the Right tab: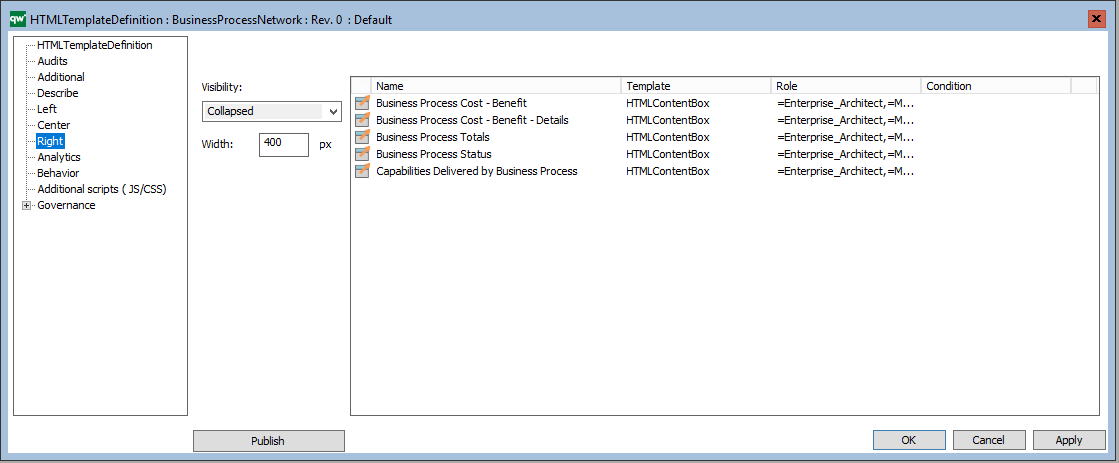 Once you have made changes to the template, you should click "Apply" and "Publish" to implement the changes on the Web.
The HTMLTemplateDefinitions are included in the HTMLPublisher.