Purpose: The Business Canvas, is a strategic management and entrepreneurial template. It allows you to describe, design, challenge, invent, and pivot your business model.
Core Concerns: The core elements of the business canvas are framework cells that define a strategic or organizational entities and, if needed, connections between them. The Business Model can be structured any way you wish. The most well know structure of a business model is Alexander Osterwalder's Business Model Canvas.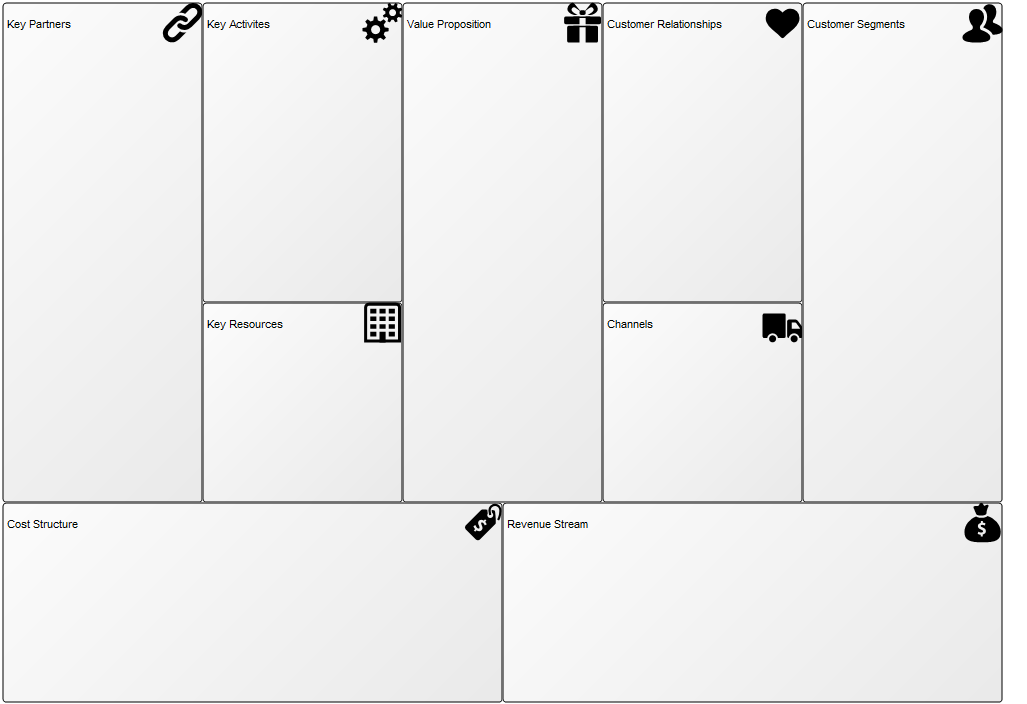 The above picture shows a blank Business Model Canvas where each area is represented by a framework cell.
The strategic or organizational entities can then be enriched with an extended portfolio of strategic symbols such as vision, mission, goals, stakeholders, information systems and business processes.
Full content list of the extended portfolio:
Vision
Mission
Business Object
Market
Competitive Advantage
Technology
Competence
Capability
Performance Indicator
Business Function
Business Process
Organization Unit
Stakeholder
Information System
External Entity
Location
Channel
Goal
Opportunity
Threat
Trend
Material Asset
Intellectual Capital Asset
Business Rule
Key Performance Indicator
The picture below shows a Business Model Canvas that is filled out with symbols from the extended portfolio.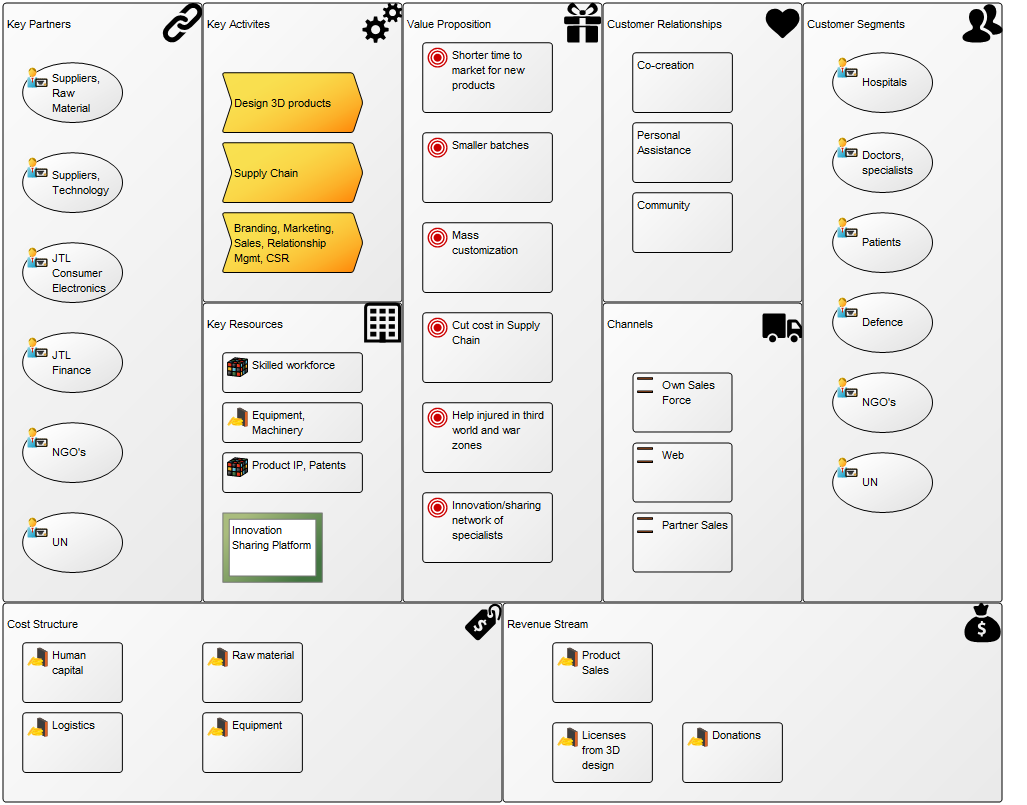 Relation to other templates: The Business Canvas can link to multiple related templates detailing the businesses capabilities, business processes, strategy and more.
Properties and metadata: The Business Canvas Diagram can for example retain the following information:
A description of the diagram
Link to the owner of the application architecture
Link to the one responsible for the application architecture
Audits (auto generated information regarding its current state and access rights)
Associated documents, diagrams and other objects
Inherent Risk detailing risk considerations
Governance information detailing information about the published diagram and who has been involved in the approval of the diagram