The Compliance desktop in QualiWare provides the user with fast access to all essential features related to building and maintaining a compliance system.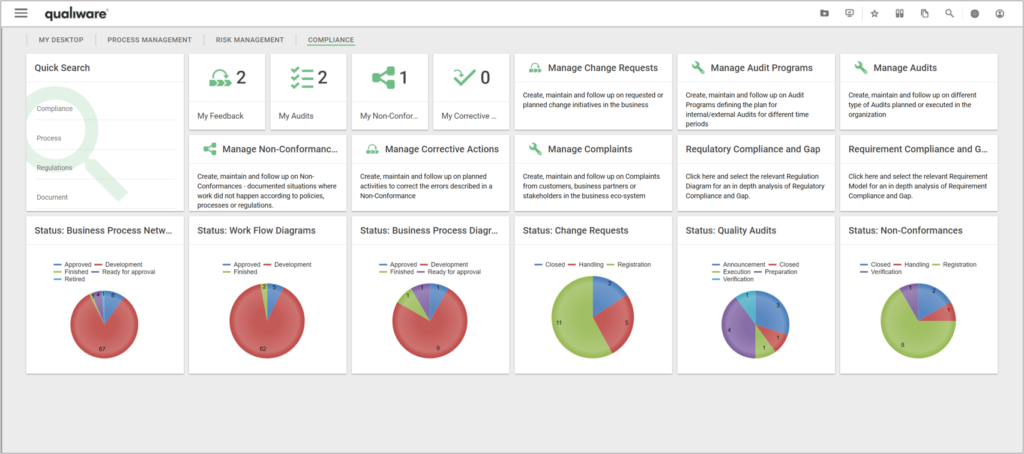 From the compliance desktop (introduced in QualiWare 10.4.2) the user has access to:
a tile with "Quick search" to most relevant compliance objects
the personal tiles providing easy access to the users collaboration objects in the repository
a set of comprehensive queries/lists with all:
list of Regulations diagrams and Requirements models in the repository, and in-depth analysis of their compliance and gaps
a set of statistics charts (introduced in QualiWare 10.8) showing the distribution of the different types of process diagrams, audit, non-conformancies, and change requests according to their governance status.
Tiles on the Compliance Desktop and other Compliance Features
QualiWare makes it easy to maintain an overview of the management system.
This video shows some of the features QualiWare:
The latest Compliance Desktop, introduced in QualiWare 10.8
Well-known features such as RASCI-view of a process and how to update properties using the spreadsheet feature.
The Compliance Desktop included in QualiWare 10.4.2 is explained in further details in this video: